No matter what you're looking for, you'll likely find it in Los Angeles. From amazing weather to career opportunities, Los Angeles has got it all. It's where people go if they're looking to make it as a star, thrive in nature, or just enjoy the weather.
Los Angeles has been – and probably always will be – a hotspot for young professionals since it's overflowing with opportunity. Beyond the entertainment industry, there's a wide array of industries that are headquartered in the LA area: The Walt Disney Company, DirecTV Group, Occidental Petroleum, and more.
It has many similarities to San Francisco, making it an easy choice for people looking to move out. As exciting as it is to move to a new place, it can also be a bit scary.
In this guide, we'll be going over everything you need to know about moving from San Francisco to Los Angeles. We've got you covered with pros and cons, the average cost of making the move, and other moving tips. Let us help you navigate your moving journey with ease and confidence.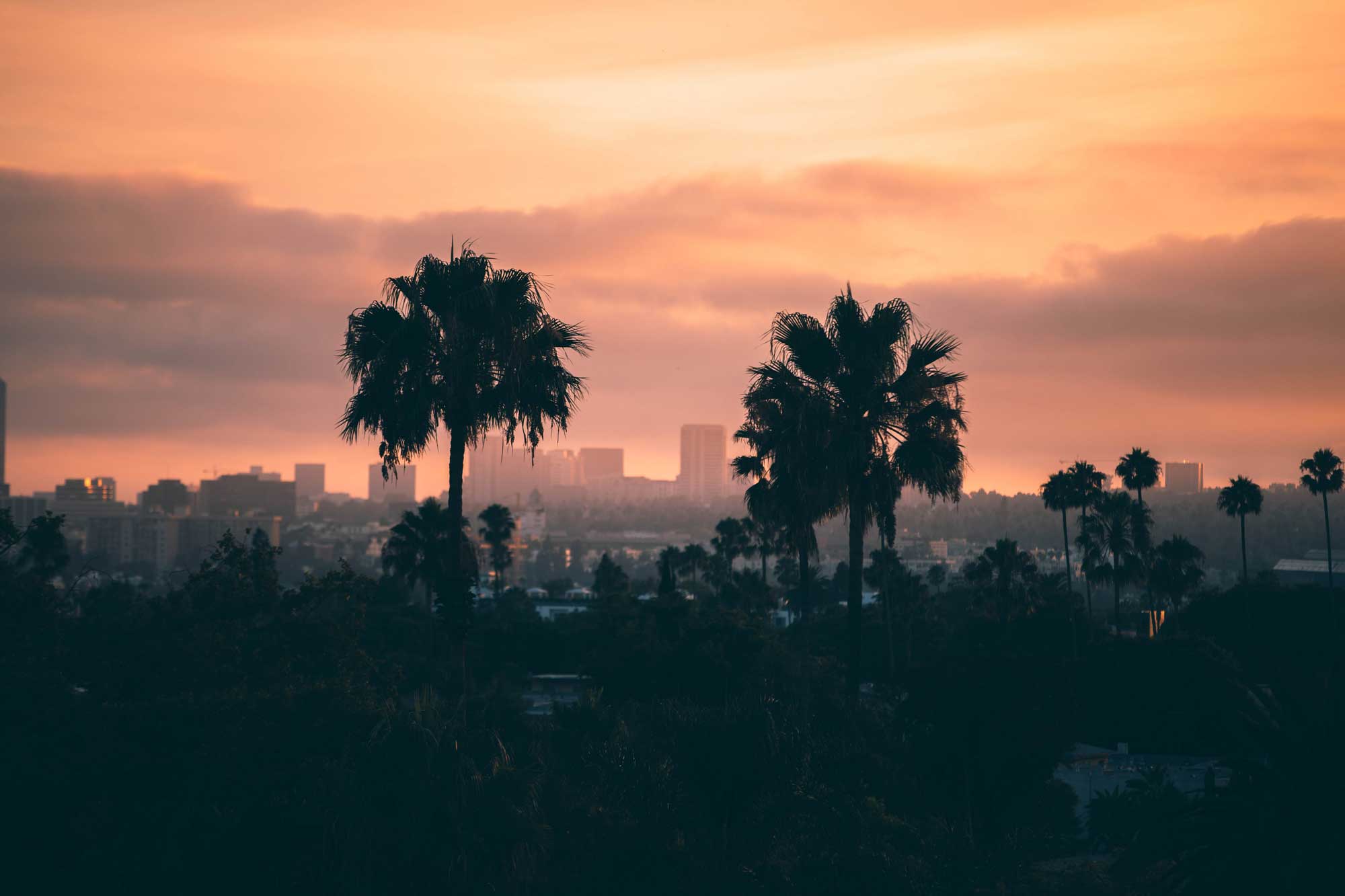 Is Moving from San Francisco to LA a Good Idea?
Definitely! There are plenty of reasons why you should move from San Francisco to LA.
LA has a wider variety of industries, creating a more diverse and resilient economy
Despite San Francisco having a strong reputation for being a tech hub, LA is starting to gain traction in the tech industry as well.
In January 2022, LA continued to outpace San Francisco in the number of tech job postings in the area by 1,290. LA also offers a wider range of job opportunities in multiple industries, including the entertainment industry, aerospace, bioscience, transportation, and fashion.
With San Francisco mostly relying on the tech industry, their economy took a major hit when the pandemic struck. 80% of San Francisco's downtown area is commercial office space. Work-from-home decimated the city's revenue, making it harder for them to fight crime and invest in the community.
Save money with a lower cost of living in LA
On top of the promising career prospects, the cost of living in LA is significantly cheaper than in San Francisco. Even though LA is already considered to be expensive compared to the rest of the US, by staying in San Francisco, you'd be paying an additional 18.65% for cost of living. That's a substantial amount that you could save every year just by moving a few hundred miles south.
Enjoy warmer weather and abundant recreational opportunities
If career opportunities and cost of living weren't enough for you, LA has much warmer weather than San Francisco with less fog and rain. LA is one of those places that lives up to its sunny reputation with an average of 263 sunny days per year.
There are also 181 recreational parks in Los Angeles, offering residents the opportunity to go on hikes, participate in organized sports, or just read a book on a bench outside.
With so many positive things about LA, it's a no-brainer that moving from San Francisco to LA is a good idea as long as it suits your goals and lifestyle.
Why Move Out of San Francisco?
San Francisco is on the decline. Crime rates have been rising along with rent. Businesses have been fleeing due to high rent and high crime.
Skyrocketing housing costs in San Frnacisco
Out of the two cities, San Francisco has higher living costs, which includes housing. Whether you're buying or renting, looking for housing in San Francisco can be a daunting task. Considering that the median home sale price in September 2023 was an eye-watering $1.33 million, homeownership remains a dream for many San Franciscans. If you think renting is any better, think again: the average cost to rent is an astronomical $3,336 per month, and if onr is to take the average income vs the average cost of housing, that's a whopping 84% of income being spent on housing. With housing being so unattainable, it's no wonder many people are leaving San Francisco for cheaper areas like LA and beyond.
Increasing crime rates in San Francisco
Since 2021, there's been a steady uptick in San Francisco's crime rate, specifically robberies. Although the actual number of robberies remains relatively low compared to the number of robberies that happened pre-pandemic, San Francisco's shrinking population is causing the crime rate to increase. Between 2020 to 2022, San Francisco lost 7.5% of their population, which is approximately 65,000 people. So, despite having lower robberies occurring last year compared to 2019, the average person's individual risk of getting robbed has increased.
Average Cost of Moving from San Francisco to Los Angeles
Moving from San Francisco to LA can cost you anywhere between $1,500 to $5,000. When calculating how much it costs to make your move, make sure you include a moving truck, movers, insurance, packing supplies, storage, gas, and other miscellaneous moving expenses.
Tips to Make the Moving Process as Easy as Possible
Here are some moving tips to ensure you don't face too many hiccups with your move.
Start planning as soon as possible
Having plenty of time to plan your move is key! Once you've decided to move, start planning as soon as possible to secure the essentials like packing materials, a moving truck, and movers. Both San Francisco and LA are highly populated areas, so moving trucks and movers can get booked up weeks in advance. Don't wait until the last minute, otherwise you might get stuck with no means of getting your possessions from one place to another.
Declutter and organize your belongings
Moving to a new city can feel like a fresh start. This makes it the perfect time to declutter and only bring things that bring value to your life and that you actually use. Also, why bother going through the trouble of packing, transporting, and then unpacking things that you won't even end up using? If you're trying to keep in mind sustainability, perhaps consider recycling, donating, or selling any gently used items rather than disposing of them.
Once you're finished decluttering, start organizing your belongings. Separating items by room can make it easier to stay organized during the packing and unpacking stages of moving.
Pack and label wisely
Before packing, make sure you have the appropriate packing supplies, such as boxes, bubble wrap, packing tape, and any other materials you might need. This is especially important for any fragile items that you plan to transport so they can make it to their destination in one piece. After packing each box, label it on all sides to make it easily identifiable during transport and unpacking.
Moving day is going to be hectic, so we also suggest packing a moving day kit and an essentials bag. A moving day kit should have any supplies that you think can help you on moving day, like snacks, drinks, and tools. Whereas an essentials bag should include more personal items, like a change of clothes for the next few days, toiletries, and medications. Having all of your essentials easily accessible will help make your transition much smoother.
Find a reliable and affordable moving company
Finding a moving company can feel like an overwhelming task when you have a bunch of other moving-related things on your plate. If you're in search of a reliable and affordable moving company, check off "book a mover" from your to-do list today with Bellhop. Aside from packing, we can help you from end-to-end with your move to make it as easy as possible for you! From loading to unloading, and even reassembling furniture, Bellhop has got you covered.
If you haven't figured out the logistics of your move yet, don't worry about that either. Bellhop's dedicated coordination and support team and walk you through every step of the way. We'll get your move planned in no time.
With Bellhop's competitive pricing structure, you don't need to worry about the weight of everything you're bringing. As long as it can fit in our truck, you won't be charged extra. Additionally, if you're running low on cash, we offer financing options, so you can get the quality moving services that you deserve.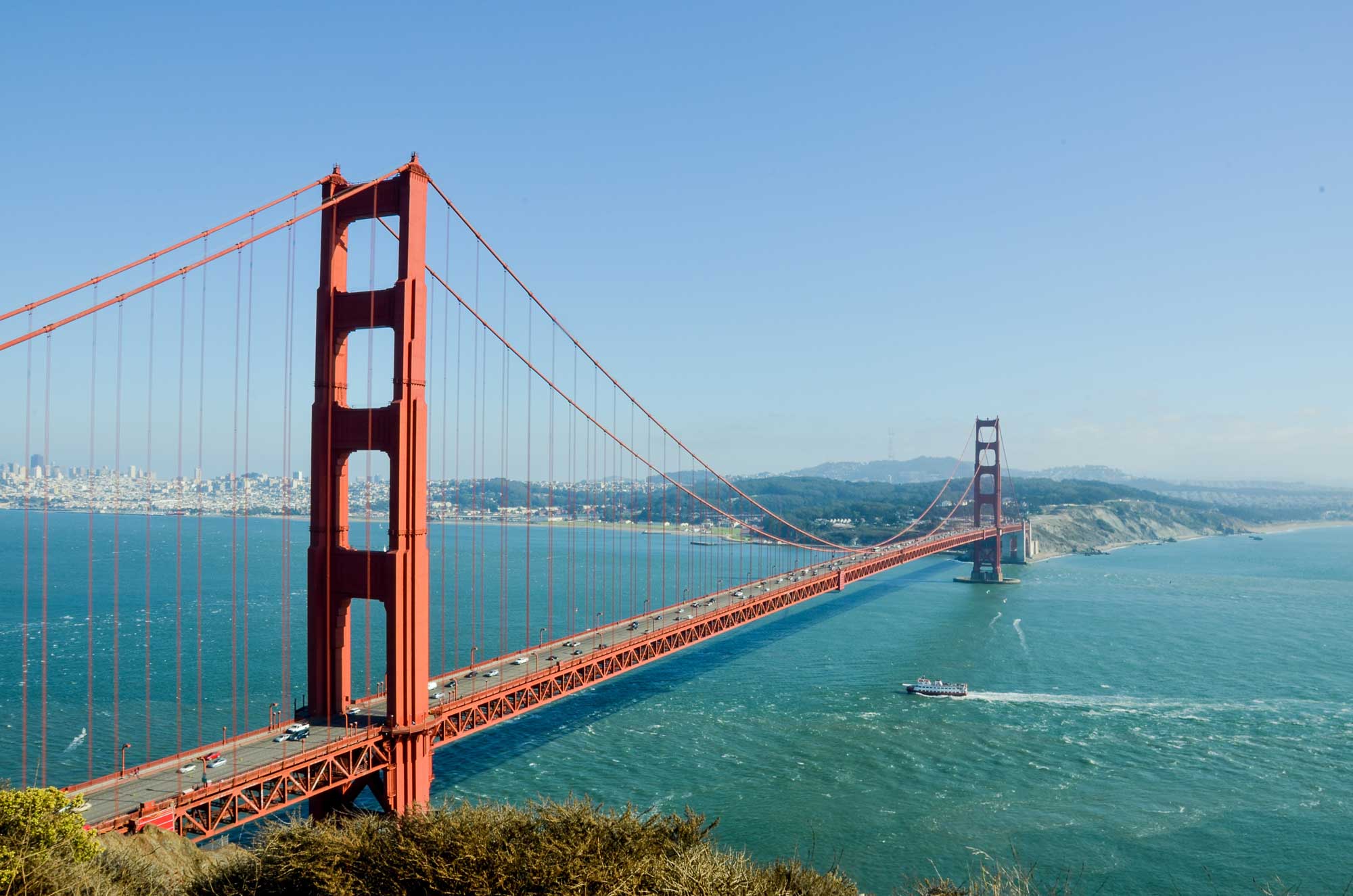 Ready to Make the Move From San Francisco to Los Angeles? Get Started With Bellhop Today!
Sold on the idea of moving to sunny Los Angeles? Make Bellhop a part of your moving journey! We can handle everything, including packing, loading and unloading, and of course, getting your belongings from San Francisco to Los Angeles. We offer long-distance moving services in San Francisco, as well as long-distance movers in Los Angeles. You'll barely have to lift a finger with our experienced movers in both San Francisco and Los Angeles doing the rest of the work for you.
Start life in your new home off right by hiring a moving company you can trust to make your move safely and affordably. Let Bellhop do the heavy lifting for you, so you can sit back and relax. Book a move online today to get started.