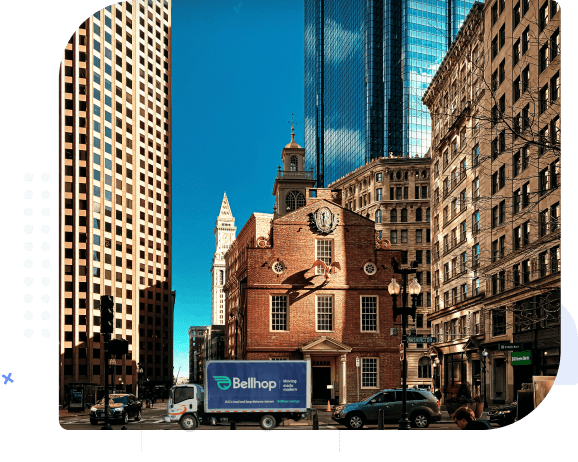 The hub of the solar system. The shining city on the hill. America's very own Athens. All of these phrases, plus the far humbler "Beantown," have been used to describe Boston.
Does Boston really deserve all of this praise? Well, while some of it is a little aspirational, there's no denying that Boston is an amazing place. We all know the city played a key role in American history, and much of that history is visibly present across Boston today. There's also an incredible modern energy here, and a tangible devotion to education, science, technology and culture.
Boston is big enough to be diverse and interesting, and small enough to have its own distinct culture and charm. It's a city built for people. You're going to love it here.
Living in Boston
Whatever kind of culture you're looking for, Boston has it. There are 80 museums, many of them – like the Museum of Fine Art, the Isabella Stewart Gardner Museum and the Institute of Contemporary Art - are world class. And, with 40+ music venues, including TD Garden and the Rockland Trust Bank Pavilion, the Orpheum, Symphony Hall, and the House of Blues, your ears will never lack for entertainment.
History? You know that's here – for starters, you can walk the 2.5 mile Freedom Trail and time travel back to pivotal points in the nation's story - the Paul Revere House, the USS Constitution Museum, the site where the Boston Tea Party began, and many more.
You can even eat history at restaurants like Union Oyster House Restaurant (established in 1826), Amrheins (1890) Parkers Restaurant (1855 - home of the original Boston Cream Pie!) and James Hook (1925). And bars? Try the Warren Tavern (1780 – Paul Revere was a buddy of the owner, and General George Washington used to hang out here.) For something a little more contemporary, head to the tiny magical speakeasy/cave called Hecate for mythical cocktails.
You may feel like you're living in a history book, but remember that Boston's history is based in revolution against injustice. That spirit is still alive today, Boston is a progressive city that values invention as much as it does tradition.
What Does it Cost to Live in Boston?
One word: plenty. Boston typically ranks in the top five priciest cities in the U.S. The cost of living here is 53% higher than the national average - and utility prices are 26% higher than the national average, according to data from Payscale.com. If you're moving to Boston from NYC or San Francisco, you won't notice much of a difference. From most other U.S. cities, you may be astonished by the cost of living.
The Boston Job Market
There are plenty of jobs in Boston, and there are plenty of very smart people who want those jobs. Demand fluctuates during interesting economic times, but in general the city is a very attractive and__competitive market, particularly for technology, finance (especially Fintech) education, life science and healthcare. Depending on where you're getting your data, the average salary is roughly $80,000 - $91,000. MIT breaks it down with their handy cost of living calculator.
The Pros and Cons of living in Boston
Perks of Living in Boston
See above for many of the perks of living in Boston – and here are a few more:
Sports. So many teams to root for, so many ways to win – the Sox, the Patriots, the Celtics, the Bruins AND the college teams.
Local food. Boston baked beans, New England clam chowder, Boston cream pie, lobster rolls, and Fenway Franks. Plus, really good pizza - some of it from family-owned joints that have been making pizza for generations.
Green spaces.Boston's public green spaces are incredible. The Common (a 50-acre park where British troops were encamped during the American Revolution) and the Back Bay Fens, which is part of Boston's Emerald Necklace, nine green spaces linked together, was designed by Frederick Law Olmsted, the architect who designed NYC's Central Park.
Downsides of Living in Boston
Driving can be a challenge. You have not experienced true chaos until you've experienced Boston roads during rush hour, there are truly impressive traffic jams, plus local drivers are aggressive and emotional. Take heart, you will soon be weaving, dodging and shouting too. (Speaking of driving, one of the first things you'll want to do as a new resident of Boston is get your parking permit)
Hard to navigate.Boston streets are laid out in a rather random fashion, so give yourself some time to find your way around. Public transportation covers much of the city and nearby subways but it can be slow and operating hours are limited.
It's cold. Winter temperatures can hover in the 20s, and that lovely wind off the Boston Harbor makes it feel even colder. And Boston averages around 50 inches of snowfall per year. But the annual winter wonderland experience makes the rest of the year even more beautiful. There's nothing like a Boston Autumn… unless it's a Boston Spring.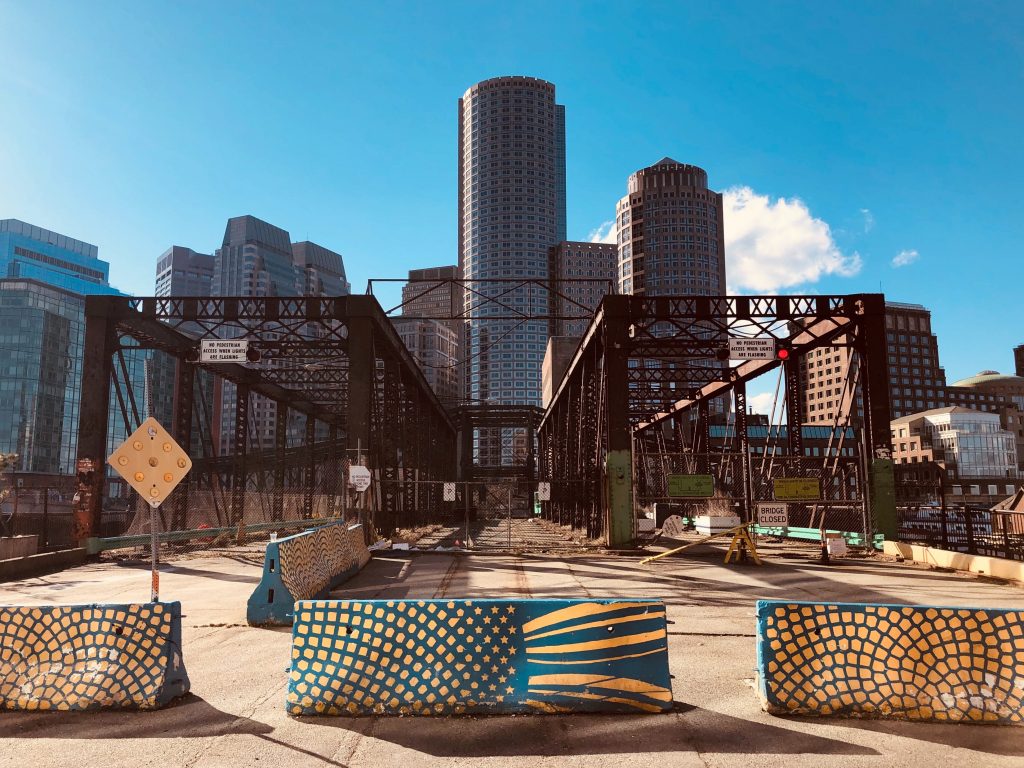 Where to Live in Boston: Our Opinionated Neighborhood Overview
Boston is a city of neighborhoods - 23 distinctive neighborhoods, to be specific, each with its own personality and pleasures. The median home value in Boston is $569,500, according to Redfin, and it is definitely a seller's market. Many residents (about 59%) opt to rent instead of buying, at least at first.
If possible, you may want to avoid relocating during Boston's "Moving Season" in late August/early September, which tends to be chaotic. September 1 is notoriously the most challenging moving day of the year, with thousands of people all moving in and out at the same time – the majority of annual leases in Boston begin on the first day of September.
Boston's most popular neighborhoods
Allston-Brighton: If you were or soon will be a student, chances are you did or will live in this neighborhood. It's relatively inexpensive, it's definitely funky (though it's also getting a little fancy these days), and you're never far from affordable pub grub, beer or live music (often all three at once). And while it was once a student-focused neighborhood (due to its close proximity to Boston University and Boston College) working professionals are increasingly choosing to live here, due to the affordability factor and the easy commute to downtown.
Back Bay: Once a swamp, now one of the city's most iconic neighborhoods, Back Bay offers easy access to some of Boston's finest shopping and dining. Residents here run the gamut from students to young families, professional couples to well-off retirees. Be aware though that this is not always the quietest of neighborhoods, especially when the Sox are playing. But the advantages of living here, in one of the city's most walkable neighborhoods, include easy access to virtually anywhere in the city, along with most of Boston's most iconic cultural institutions like the Boston Public Library and Symphony Hall.
Beacon Hill:Looking for an upscale neighborhood in a very visibly historic area? Check out Beacon Hill, adjacent to Boston Common and near the Public Garden. Here, antique gas lamps flicker on narrow cobblestone streets lined with Victorian and Federal-style townhouses. and the nearby Public Garden.
North End:One of the oldest Italian-American neighborhoods in the country, Boston's North End is no longer solely an immigrant community – everyone wants to live here now. Some families have lived in the North End for generations, others are brand new. Residents appreciate being close to downtown and the waterfront, and right near some of Boston's best known sites like the Old North Church, the Skinny House, Paul Revere's home. And some of the best Italian food anywhere, outside of Italy – check out the upscale Italian at Table, the cannoli at Mike's Pasty, the Sicilian pie at Galleria Umberto, and the cappuccinos at Caffe Vittoria.
South Boston: South Boston has mostly shed its rough and tumble reputation, and is now one of the city's choice neighborhoods for young professionals, families and near/new-retirees. You're close to the ocean here, near Castle Island, and right in the middle of a thriving entertainment and dining scene.
The Seaport: If you work in the financial district, this might be the place for you. Also known as the Innovation District, the Seaport has recently become a hot residential neighborhood. There are restaurants, shops, and museums – notably, the Boston Children's Museum and the Institute of Contemporary Art. There are also lots of convention attendees roaming around, and not much green space, plus you may sometimes feel like you're living in a construction zone. That said, everything is shiny new here, so you won't have to deal with any of the hassles of living in one of the historic neighborhoods, like cranky cobblestone streets that seem to grab your shoes and no elevators.
Managing your move to Boston
Our Boston movers can get your new life in Boston off to the best possible start. Whether you're a resident of Boston who is moving to a new neighborhood or you're relocating from elsewhere in New England or the U.S., our friendly and efficient Bellhop movers will make the experience as pleasant and easy as humanly possible. Get in touch with us, we're always happy to answer your questions!