You're thinking about moving to Denver, Colorado, aren't you? Is it the gorgeous mountain views that are drawing you in? Or is it the exploding job market? Or, is it because cannabis is legal there?
If you answered yes to any or all of the questions above and you are looking to move to Denver, AptAmigo can help you find the perfect apartment. Like Bellhop, AptAmigo is committed to stress-free moving. With concierge-level service and a deep understanding of the local rental market, AptAmigo makes finding your next apartment easier than ever. Just reach out, tell your dedicated apartment locator what you're looking for, and they'll do the rest!
If you're thinking about relocating to the Mile High City, watch out for Denver native Brian Pacini, who we found on Quora. He loves Denver, but he has this to say about all of the young folks moving there: "With many people moving here being younger or softer, I see around the neighborhoods kids being coddled and spoiled, and people that are more interested in the idea of being outdoorsy than a true love of nature. But hey, they have bumper stickers on their Subarus to prove it. Also, new arrivals seem to be preoccupied with a level of coolness which is quite foreign to a long-time resident."
Did Brian scare you off? No? Then allow us, your friends at Bellhop (we're movers in Denver, FYI), to guide you in your should-I-move-to-Denver-decision-making process. We have researched all you need to know about moving to Denver so that you don't have to. And we've included links to practical resources to help you in your decision. We'll walk you through all that you need to know about moving to and living in Denver with the help of a few current Denver residents (like Brian).
Want to learn more about where people are moving to and why? Check out our 2022 report on the state of moving.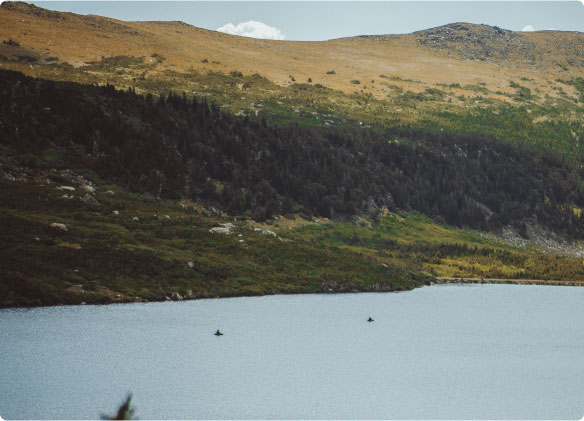 The Numbers: Population info and Demographics
Not only is Denver the largest city in Colorado, but it's also the state capital. Its population was estimated to be 750,130 as of 2023, making it the 19th largest city in the U.S. . The metropolitan area, however, has a much larger population of over 2.8 million. In recent years, with the advent of remote work, people with tech jobs from the usual hubs, like New York and Seattle, are migrating to Denver, according to a Brookings Institution study.
The Cost of Living in Denver
According to PayScale.com, the cost of living in Denver is 11percent higher than the national average. Housing costs are high and getting higher, but compared to other cities like San Francisco, Portland, Seattle, and Los Angeles, it's still cheaper.
That doesn't mean that rent is inexpensive. The average rent for an apartment in the Mile High City is around $1,997. And to give you an idea of how much it would cost one person to live there in a simple way (and without a car) per month, it would be approximately $1,176, not including rent.
The housing market in Denver has leveled out, according to the Denver Metro Association of Realtors, which means home prices are less expensive now. The average sales price for a home in Denver is around $600,000.
P.J. Clarke, who has lived in Denver since 1994, warns on Quora, "An average hourly wage of $12 to $14 an hour won't be able to cover your living expenses on just 40 hours a week. And an average of 60 hours a week is what you need to survive in the metro area. And if overtime is offered, then take it, as every little bit helps."
Now keep in mind, it all depends on what type of job you get when you move. This, of course, brings us to...
The Denver Job Market
In 2022, Denver was named as having one of the top 10 hottest job markets by the Wall Street Journal. Denver's job market is growing in the aerospace and defense sectors thanks to Lockheed Martin's new headquarters there. The University of Colorado and the University of Denver provide great opportunities in higher education and research.
P.J., who we mentioned earlier, has more to say about jobs, "Denver has a vibrant economy, and is on the cutting edge of technology in R&D. And if you're in the tech industry, job prospects and growth are major draws for employment in the metro area."
Other industries that are prominent in Denver are healthcare, finance, biotech, and hospitality. Finally, we would be remiss if we didn't mention the recreational cannabis industry is also helping the local economy.
Also, Denver has a low unemployment rate, 3.1%, compared to the national verage, 3.6%.
Getting Around Denver
Getting around Denver itself is fairly simple.
The Regional Transport District, Denver's public transportation system, offers hundreds of bus routes and a public light-rail system. The bus is best for getting to smaller areas of the city. The light and commuter rails are the best choice for traveling to different neighborhoods or the main corridors of I-25 or I-70. If you're coming from the airport, you can hop on the Airport Rail, which leaves every 15 minutes from 6 a.m. to 8 p.m. The Light Rail travels to suburbs in Denver, covering 35 miles around the city.
Most residents do have a car, but bike lanes throughout the city make it possible to travel on two wheels. They have just under 200 miles of on-street bike lanes and over 80 miles of off-street trails in the city.
Resident Ryan Dailey comments on Quora that he likes living in Denver. "I don't drive or own a car," he says. "With biking and busing, I can get anywhere I need to go." However, there can be a bit of traffic. We'll get to that in just a bit.
Schools in Denver
If you've gotten this far in the blog, chances are that moving to Denver has piqued your interest. So, let's chat about the school systems.
How are public schools in Denver?
Denver has a whopping 325 public schools with 147,191+ students. (Fun fact: just under 9 in 10 K-12 students are in the public school systems (a little lower than the average in Colorado, which comes to 93%)). It has even been said that the Mile High City has the highest number of top-tier schools in the state.
The math proficiency in Denver is 30%, which is lower than Colorado's state average (35%). The city also has a lower reading proficiency at 40% of students, with Colorado's coming in at 47%.
That begs an important question for parents: what is the high-school graduation rate? The class of 2021 had a graduation rate of 81.7% (a little lower than the year before) across the state. In the Denver school district specifically, the last recorded graduation rate was 74.6%. Of course, graduation rates do vary by school district.
All in all, Denver schools are above average and help students excel in multiple areas, including college prep, clubs, and activities. If you want to widen your horizons on where to send your kids to school in Denver but don't want to be right in the city, the suburbs are another great option.
Top-rated public schools in Denver
Here are some of the best public schools in Denver:
Best Elementary Schools in Denver
Best Middle Schools in Denver
Best High Schools in Denver
Best private schools in Denver:
What are suburban Denver schools like?
As you may expect, some of the best schools in Denver are in the suburbs. That's because they're rated highly in safety, classes, and educators. Not to mention, there are usually fewer students per teacher, which means that teachers can give more one-on-one time to students without being spread too thin.
What suburbs have particularly good school systems?
There are many suburbs in Denver with incredible school systems. Here are a few recommendations on where to start your search for schools in Denver:
What are the best school districts in Denver?
Below are some of the best school districts in Denver: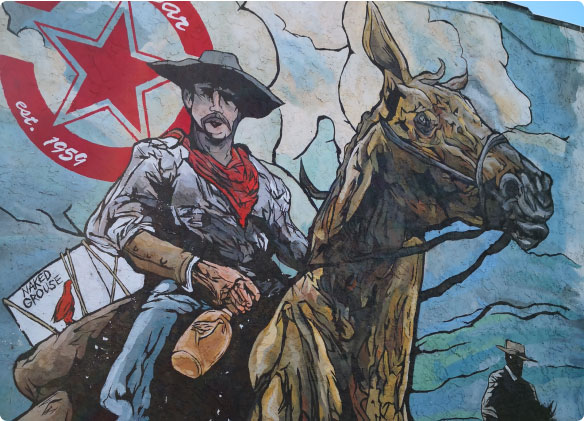 Where to Live in Denver? Here's a Mini-Neighborhood Guide.
West Side: Something for Everyone
Here, we'll highlight three key West Side neighborhoods: West Colfax, Arvada, and Lakewood. The areas are just a 15-minute drive or 21-minute bike ride from downtown Denver. There are also several bus routes traveling to the area from downtown.
Colfax Street is the longest street in the U.S., and it spans Denver in its entirety from east to west. West Colfax Street offers a convenient location just west of downtown Denver. Once known as "No-Man's Land" due to a high crime rate, the area has seen a rapid transition since 2013.
Thanks to the West Colfax Business Improvement District (BID for short), millions of dollars have been put to work to revamp the neighborhood's main street district and bring more businesses to the area. This neighborhood includes easy access to Mile High Stadium for Broncos fans and a short travel time to I-25 and downtown. Houses in West Colfax tend to have lower prices than neighboring areas, which appeals to both young professionals and families.
Arvada is a popular northwest suburb with a mix of both houses and apartments. A short 25-minute drive from downtown, you're still near to the action. Best of all, you don't have to deal with the crowds in central Denver. What's more, Olde-town Arvada has something for just about everyone. Highlights include Kline's, a German Beer Hall, several centrally located restaurants of all cuisines, and a convenient distance to I-70.
Smack dab between I-25 and I-70, and a little southwest of downtown Denver lies Lakewood. An outdoor lover's dream, Lakewood is home to over 180 miles of trails for biking, walking, and even horseback riding. Another perk: in the summer, the Lakewood Public Library hosts summer concerts on their front porch for free. Finally, Lakewood provides easy access to shopping options and chain restaurants. For some, this makes Lakewood a majorly convenient West Side neighborhood to call home.
Downtown: All the Action
LoDo (short for Lower Downtown) is perfect for people who want to be in the middle of everything. With plenty of restaurants, rooftop bars, and proximity to Coors Field, this neighborhood is perfect for young professionals. Be warned, though--housing costs are higher here (as one would expect). Downtown Denver is bike-friendly, with 20 miles of bike lanes and secure bicycle parking at over 600 racks around the city center.
The downtown area is made up of several different neighborhoods, so let's dig into a few of the more popular ones.
The Highlands is a diverse, proud community with something for everyone. Located between I-25 on the east and Speer St. to the south, the central location provides access to major roads, yet with a homier feel than LoDo. The Highlands has gone through some redevelopment over the past few years, resulting in an increase in young professionals in the area. This is probably due to generally more affordable housing than in other neighborhoods in Denver. Also, residents of The Highlands will likely boast that their neighborhood is home to the best ice cream in the mile-high city, Little Man Ice Cream. And they might just be right.
Capitol Hill is located just south of the 16th St. Mall. The best part of the Capitol Hill neighborhood is the central location. With a walk score of 92/100, one could walk or bike practically anywhere.
To round out our list of popular downtown neighborhoods, we have to mention Cherry Creek. Cherry Creek is just east of downtown, bordered by East 6th Ave. and, of course, Cherry Creek. Predominately a residential area, there is a nice mix of houses and apartments here. Most streets are lined with trees, and the Cherry Creek bike path cuts through the area, giving residents a greener sense of living. And, with over 160 retailers, you can do plenty of shopping at the Cherry Creek Shopping Center.
East Side: Growth and Revitalization
To understand the East Side, let's talk about two neighborhoods: Stapleton and Aurora. Once the site of the old Denver airport and about 10 miles from downtown, Stapleton has been revamped into one of the fastest-growing home development areas in the nation. Perfect for young families or those looking to buy a home rather than rent, the majority of real estate in Stapleton is less than 10 years old. For those who are active, the 80-acre Central Park provides a wide range of recreation for all ages. Businesses and restaurants are popping up all the time. And being near the airport is a plus.
Aurora, located about 20 minutes east of downtown Denver, has the convenience of the suburbs and easy access to I-225. Frequently named one of Denver's most affordable suburbs, the median house price is about half that of the neighborhoods in Denver proper. Aurora Town Center provides over 150 stores for shopping and well-known restaurants.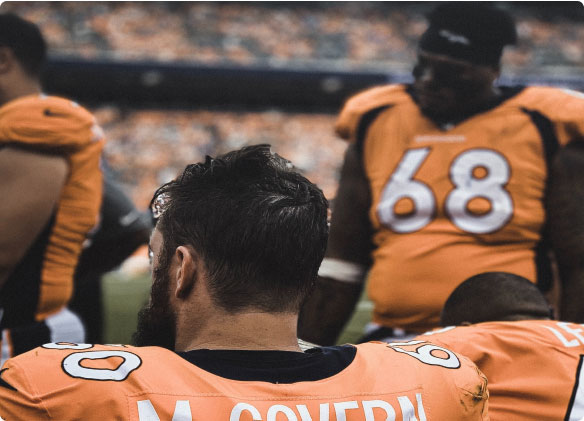 Moving to Denver: Pros and Cons
Up to this point, we've mostly discussed the pros of moving to Denver—and it makes sense, there are a lot. But just like any city, living in Denver has its share of drawbacks as well (aside from the high cost of living that we mentioned). Here, we'll briefly list a few more of those. If you're still asking yourself, "Should I move to Denver?" right now, our goal is to help you answer that question as honestly as possible.
Advantages to living in Denver
Career opportunities:Forbes ranks Denver as the 4th best place for careers and businesses because of its growing technology and telecommunications industries.
Outdoor activities:Denver's proximity to the Rocky Mountains makes it a great place for skiing, hiking, mountain biking and rafting.
Entertainment: Denver is home to eight professional sports teams, including football, baseball and hockey. The city also boasts a national zoo, aquarium and lots of parks.
Nice weather:While the 300 days of sunshine a year thing turns out to be a myth, Denver still has generally pleasant weather. And the winters aren't as bad as you might think—temperatures are generally mild from December – April.
Food:Denver's food scene is as diverse as it is delicious, with cozy diners, food trucks and award-winning restaurants. If you are feeling brave, you can try the infamous Rocky Mountain oysters.
Problems with Living in Denver
Population growth:The influx of population increases the cost of living, and makes it hard to find affordable housing. And, all of these people have to get around the city, causing traffic.
Traffic:Denver is quite close to the Rocky Mountains, which is a popular destination more or less year-round. This can add to the traffic burden. In the summer, tourists flock through Denver on their way to the mountains. In the winter, weekend traffic with outgoing skiers can cause some frustration as well.
Cost of living:While the cost of living is not bad compared to areas like Seattle and San Francisco, it is might cause sticker shock for someone coming from a smaller metro.
Good Luck with Your Move
We'll let our buddy Brian from the beginning of this post end this guide by commenting once more on the change he sees in Denver. "Being part of an older group of Denverites, I'm seeing the change from Libertarian, western cow-town to a techy, millennial's city, which is a bit weird," he says.
"It's why we overwhelmingly saw recreational marijuana pass with a 20-point victory, why motorcyclists don't don helmets, and why mountain folk are just tougher and less whiny than many of the people that move here." Or, as Mark Sanders puts it more succinctly, "It's a [frickin'] blast."
If you decide to take the plunge and move to Denver, don't hesitate to reach out to your friends at Bellhop. We coordinate local moves in Denver and offer long-distance moving services in Denver, and we would love to help.