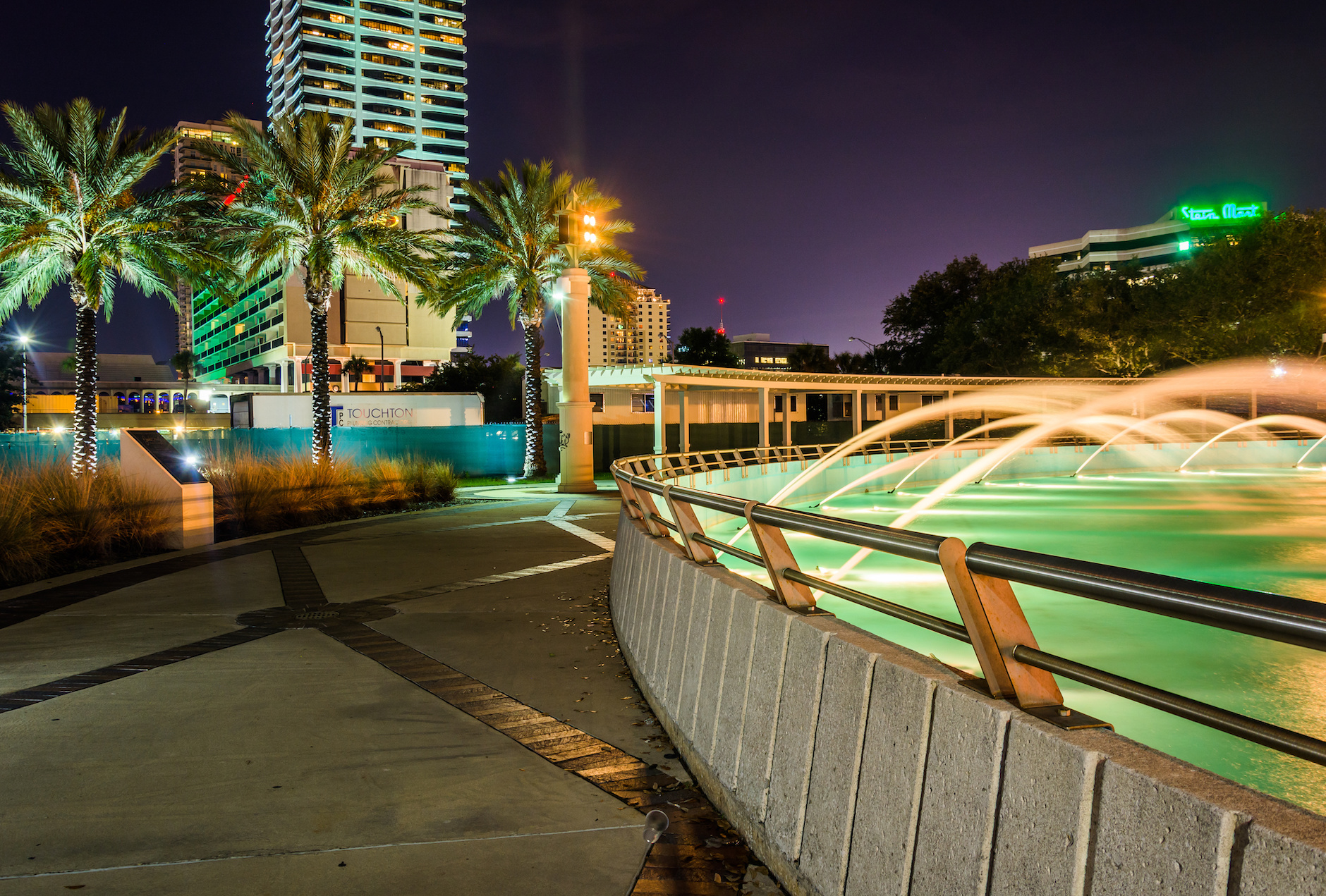 If you're moving to Jacksonville, you may not really care that Jax – as it's sometimes called – was the major film hub in America before Hollywood was a thing. Sure, it's a fun fact to know during a trivia night you might take part in after you've gotten settled into the city, but you have more important things to investigate before your move.
That's why we've done the research for you, so you don't have to (and by the way of introduction, we're Bellhops — your friendly Jacksonville movers).
For those considering a move to Jacksonville, we've gathered information and resources to help make the decision easier. We've also reached out to folks who live there to find out what they love about the city and what they think could be improved upon.
A Brief Overview of Jacksonville
Jacksonville sits near the Atlantic shore in northeast Florida. It's the largest metro area by land mass in the United States. The St. Johns River divides the city. And the Trout River, which runs its course entirely through Jacksonville, is a major tributary of the St. Johns River.
The weather in Jacksonville is a bit different than other areas of Florida. While summers in the city average in the upper 80s, with humidity at a whopping 90 to 100 percent. The winter months see temperatures below 50, with little-to-no snow.
Jacksonville has three major beaches: Atlantic Beach, Neptune Beach and Jacksonville Beach. Nearby Amelia Island has four other beaches and there are several more a short drive away from the city.
Jacksonville Cost of Living and Job Market
On average, the cost of living in Jacksonville is on par with other cities its size in the United States. It's not as expensive as other major Florida cities, like Miami or Orlando.
The median rent in Indianapolis in 2022 was $1,089, and the median monthly mortgage payment was $1,396.****
Some of the top employers in the city are Baptist Health, Citi, Southeastern Grocers, and Wells Fargo.
Getting Around Jacksonville
Jacksonville is large, so you'll need a car unless you live and work within the same area of town. In that case, a bike would suit you just fine. If you do plan to own a car, the average commute is 25 minutes for most residents, which is actually shorter than a lot of other cities in the U.S.
Jacksonville has the following transportation options:
JTA:The Jacksonville Transportation Authority has more than 30 bus routes that take passengers throughout the city and to the beaches.
St. John's River Taxi: St. John's River Taxi provides transportation to points on both sides of the St. Johns River in the heart of downtown (including EverBank Field, home of the Jacksonville Jaguars).
St. Johns River Ferry:One of the last remaining public ferries in the state, the historic St. Johns River Ferry carries passengers and cars between Mayport and Ft. George Island.
Skyway: The JTA Skyway is a free service that takes passengers to points of interest on both the Northbank and Southbank. There are eight train stations with both an A and B platform.
Jacksonville is pedestrian friendly and has one of the largest urban park systems in the nation, with more than 80,000 acres of green spaces for hiking, biking, running, jogging, power walking, yoga in the park, swimming, kayaking, and many other exciting exercises. And with five bridges in the downtown area, there are plenty of other scenic areas to go for a jog.
The Best Neighborhoods to Live in Jacksonville
Northside
This neighborhood was once an industrial area, but it's since become a desired place for riverfront living for families with kids, retired folks, and first-time homebuyers. It's close to the airport, Jacksonville Zoo and Huguenot Park. It's close enough to downtown to enjoy all the entertainment, shopping, and restaurant options but also far enough away to enjoy a slower pace of living.
Ortega Forest
Considered one of the most beautiful residential areas of Northeast Florida, Ortega Forest is filled with giant oaks and huge waterfront mansions. This peninsula on the river is a convenient location for certain private schools, area houses of worship and small parks. The Florida Yacht Club and Timuquana Country Club are also nearby.
Though Ortega Forest offers different styles and sizes of houses, mainy wealthy folks live here. So if money is no issue for you, this area is a good fit.
San Marco
A few minutes from downtown is the historic neighborhood of San Marco. With distinctive boutiques, art galleries and a dining district full of delicious options, this area of town has plenty to do within walking distance of the homes that are sprinkled throughout the neighborhood.
Go see a movie at Theatre Jacksonville, grab a drink at one of the area's breweries or craft cocktail bars, or catch one of the best views of the city at Riverfront Park.
Downtown
With more than 120 restaurants and bars, it's no wonder more than 8,000 people live in the downtown area of Jacksonville. Not only are there plenty of downtown Jacksonville attractions, but downtown also has a variety of schools, businesses, and shopping, making it a convenient place to live, work, and play.
Riverside and Avondale
Listed on the National Registry of Historic Places, Riverside and Avondale have a unique mix of history, culture, charm, and modern design. There are plenty of dining, shopping, and restaurant options in this area of town.
With a mix of million-dollar waterfront homes and upscale apartments, Riverside and Avondale appeals to many young professionals who are into urban living and a sense of close-knit community.
Jacksonville's Culture
Okay, there may be some folks who don't think that sports qualify to be in the culture section. But we would be remiss not to mention such a huge part of this city, and that's the NFL's Jacksonville Jaguars, the city's professional football team.
Along with the Jaguars, Jacksonville is home to the Jumbo Shrimp (yep, that's their name!), the Sharks, the Armada FC, and a number of other sporting events.
Now, time to discuss some historic city venues.
Check out Jacksonville's Florida Theatre, which opened in 1927 and hosts around 200 events annually.
Theatre Jacksonville is an even older theater, in operation since 1919. This place is one of the continually-operating community theaters in the country.
The Sun-Ray Cinema is another historic venue, dating back to 1927.
The Ritz Theatre, which was built in 1927 and serves as an event venue and a museum, helps to preserve African-American culture in the city.
If you like museums, you'll be happy to know Jacksonville is home to one of 10 Karpeles Manuscript Library Museums in the country.****Admission is free and you might learn something about how people used to communicate with good ol' pen and paper.
The Cummer Museum of Art and Gardens is noted for its collection of Meissen porcelain. Can porcelain be exciting? It can be if the collection is one of only three of its kind in the world.
The Museum of Contemporary Art Jacksonville is located downtown next to the library and features permanent and traveling exhibitions, with a collection of more than 700 works.
If you're a science nerd, the Museum of Science & History specializes in science and local history exhibits, as well as the area's only astronomy theater.
When it comes to bars and restaurants in Jacksonville, there's too much to possibly list here. But we'll name three standouts: bb's Restaurant & Bar, Black Sheep Restaurant****and Restaurant Orsay.
Of course, there's so much more to do in Jacksonville, we've only scratched the surface. Check out the More Resources section at the end of this guide for more stuff to do in Jacksonville.
The Pros and Cons of Living in Jacksonville
Scouring the internet, chatting with folks on social media and diving deep into the rabbit-hole of Reddit, we've uncovered the pros and cons of living in Jacksonville from those who know the best — the current residents. Here's what we found:
---
Jacksonville 's Low Cost of Living
Jacksonville's cost of living is not only lower than the national average, but it's also lower than the rest of Florida's, especially when it comes to real estate.
Crime is High in Jacksonville
What major city doesn't have its share of crime? Educate yourself on which parts of town are worse than others, what the majority of crimes are, and how the city is working to curb them.
Jacksonville beaches
The close proximity to the beaches and Jacksonville's huge public park system (which we mentioned earlier) offers tons of ways to enjoy the serenity of the outdoors.
Like most things, it's really all a matter of opinion. We're sure you'll find your own pros and cons once you acclimate to living there.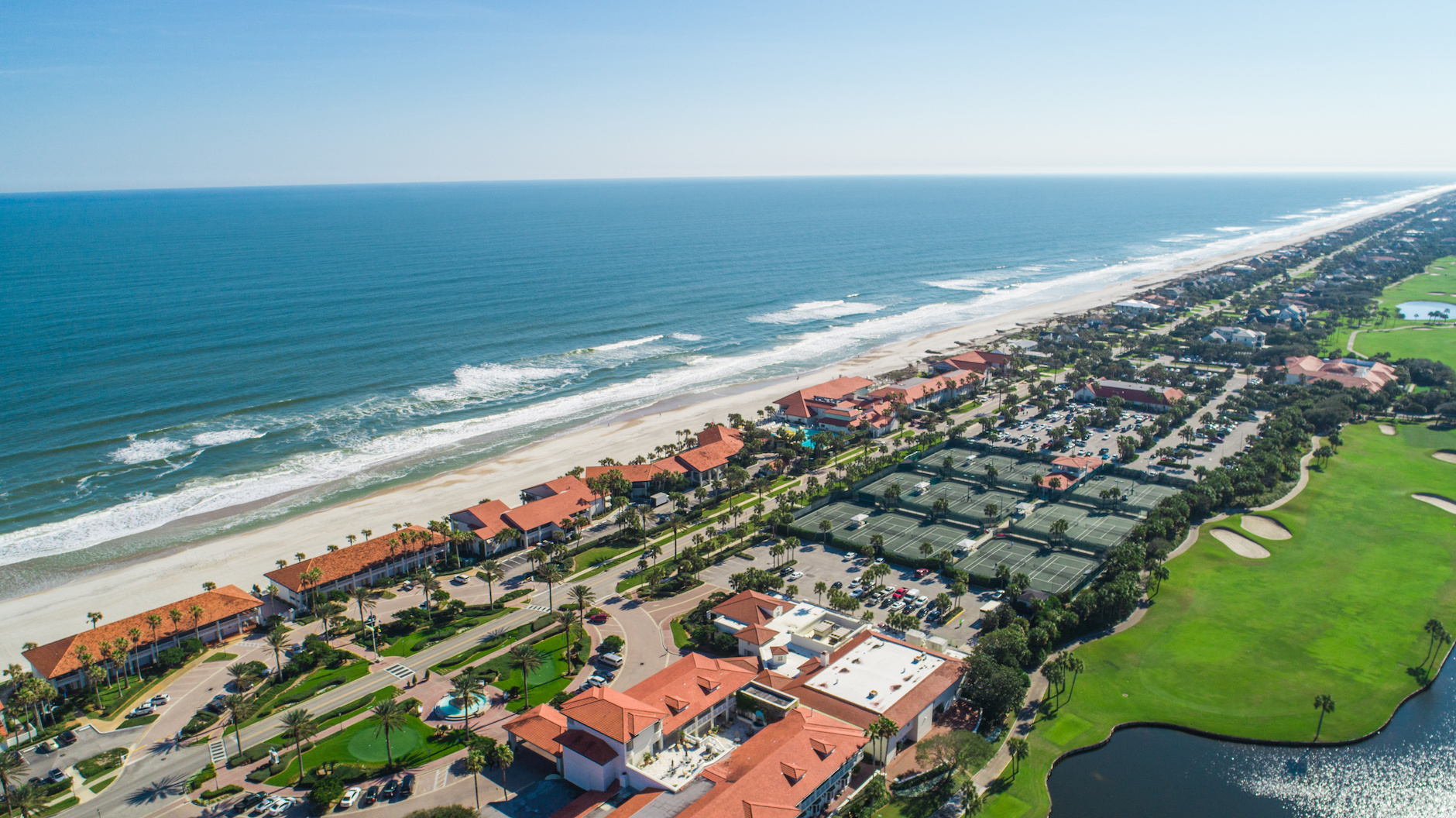 More Resources for Moving to Jacksonville
Like What You See?
If you're feeling overwhelmed by your potential move, that's OK. Hopefully, what we've provided will help alleviate some of your anxiety and enable you to decide if Jacksonville is the right place for you. If you decide to take the plunge, get in touch. We know some people who might be able to help.