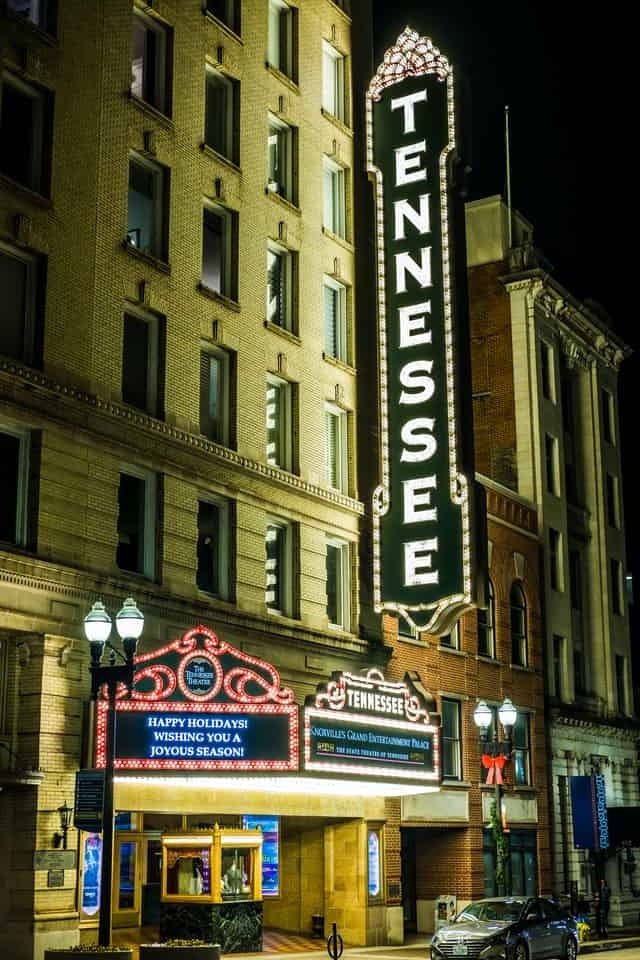 Moving to a new city can be stressful. Even if you're moving to a place as fun-filled and friendly as Knoxville, getting acquainted with a new city can be tough. Whether you're sure about this move or not, our Bellhops city guide is exactly what you need (oh, and we're movers in Knoxville, by the way).
Keep reading to get an insider's scoop on life in Knoxville, from the cost of living and best neighborhoods to the job market and culture.
An Overview of Knoxville
Knoxville is now the third-largest city in Tennessee, after Nashville and Memphis. As one of the largest cities in the Appalachian region, Knoxville has preserved Appalachian culture. It's the proud previous home of Daniel Boone and the current home to an array of interesting shops, sports enthusiasts, and some of the best Southern cooking.
Cumberland Gap National Historical Park and the Great Smoky Mountains National Park are both within an hour and a half drive from the city. Residents also enjoy easy proximity to other nearby cities like Nashville, Atlanta, and Chattanooga. Inside the city, you'll find affordable living, friendly neighbors, and great festivals to celebrate each year.
Knoxville Economics: The Cost of Living and the Job Market
What Is the Cost of Living in Knoxville?
Knoxville's cost of living is a whopping 18 percent lower than the national average. While houses are a little more expensive here than the rest of Tennessee, they're still 28 percent lower than the national average, with a median home cost of $173,300.
Other cost of living factors like utilities, health care, and groceries are also slightly below the national average. Transportation and rent prices are significantly cheaper, at about 85 percent of what it costs in the rest of the country.
The Knoxville Job Market
The unemployment rate in Knoxville was 6.7 percent in August of this year, compared to the national average, which was 13.5 percent. But Knoxville is actually struggling to find enough qualified workers to fill its open positions.
Currently, the city's biggest employers include the U.S. Department of Energy and the Oakridge National Laboratory. Additionally, trade jobs, health services, education, and government jobs make up a large portion of Knoxville's job market.
The Five Best Neighborhoods to Live in Knoxville
We've explored its streets, heard from locals, and found the five best neighborhoods Knoxville has to offer. The winners?
Old City
Fourth and Gill
Forest Heights
Oakwood
Downtown
Check out our Knoxville neighborhood guide for more info on these top spots and insider's tips so that you can get to know each neighborhood like a local.
What to Expect: People of Knoxville and Crime in the City
Knoxville's Culture
For a large city, Knoxville emits a suburban feel. While there are plenty of amenities and energetic downtown, the city also offers a number of parks and beautiful family-friendly homes. Knoxville also boasts of above-average public schools. Many young professionals call the city home, and overall, residents tend to lean slightly conservative.
When interacting with a Knoxville local, you'll notice that they are quite friendly. Strangers seem to genuinely enjoy making friends with other strangers. Chalk it up to southern hospitality if you want, but in our opinion, this city is especially welcoming.
Is Knoxville Dangerous?
Knoxville has gotten a bad rep for its crime rate. Almost all the cities in the country have higher crime rates than rural communities. Crime in Knoxville is higher than the national average but also higher than many other similar cities.
That said, crime rates vary drastically depending on which area of the city you're in. If the city's crime is a concern for you, consider one of Knoxville's safest neighborhoods, such as Shandy Grove, Blue Grass, Garland, and Fox Fire.
Get Moving: How to Get Around and Stay Active in Knoxville
Walkability and Public Transportation in Knoxville
As a whole, Knoxville isn't the most walkable city. Unless you're living in the center city, you'll be hard-pressed to get around without a car. That said, the areas around Downtown and the University of Tennessee are very walkable.
Fort Sanders, Old North Knoxville, and Fourth and Gill are a few other foot-friendly neighborhoods in the city. In these spots – whether you like to travel on-bus, on-bike, or on foot – you have a number of options.
The Knoxville Area Transit, or KAT, operates buses that serve the city with 23 routes and over 1100 bus stops.
The Knoxville Trolley offers free shuttle services to the University and Downtown areas.
In center-city, you'll find numerous protected bike lanes for commuting cyclists.
Knoxville's greenway system includes over 100 miles of paved bike-friendly paths.
Knoxville Sports and the Outdoors
The Tennessee Volunteers, part of the SEC, has a well-known and very dedicated following, which makes for amazing games and sports celebrations. Enjoy a sporting event like a local by hopping on a pontoon boat to watch the University of Tennessee football games. Knoxville is also home to the Knoxville Ice Bears professional hockey team, the Tennessee Riverhawks of the NIFL, and the Tennessee Smokies baseball team.
But spectator sports aren't the only activities residents enjoy. Knoxville sits as an entry point to the Great Smoky Mountains National Park, opening up opportunities for locals and visitors to access beautiful Appalachia and the surrounding outdoors.
The beautiful Sequoyah Hills area has blooming floral trees that line its paved walking trails.
Vol Navy fills up with paddleboards and kayakers in the summer.
Big South Fork and Chimney Tops Trail in the Smoky Mountains have lookouts that display rolling mountains and weaving waterways.
The Urban Wilderness Corridor has over 1000 acres of green space and miles of trails, or you can bike the Cades Cove Loop. For a more urban pedal, bike along the downtown waterfront, through the UT Gardens, and along the edge of Tyson Park to reach the Bearden Beer Market for a refreshing brew.
Families love to camp out at the Lilly Pad Campground at Obed or in the Joyce Kilmer Slickrock Wilderness. But one of our favorite activities in the city that's great for all ages is a float down the Lower Pigeon River.
Knoxville Culture and History
Food and Drink in Knoxville
Knoxville's restaurant scene is super strong. Breakfast spots like Pete's Coffee Shop serve the city's favorite classic breakfast foods. At Gus's Good Times Deli, munch on a steam-pressed hoagie and a heaping pile of fries amidst photos of former UT athletes.
Other Knoxville cuisine highlights include:
Nachos at Soccer Taco
Authentic ravioli at Naples Italian Restaurant
Brie and balsamic crepes at The French Market Creperie
Burgers at Copper Cellar
Pad Thai at Chaiyo's Thai & Sushi
For vegan dishes, check out The Tomato Head. Chandler's Deli serves comforting southern soul food. On date night, sample the wine list at Cru Bistro and Wine Bar.
Knoxville's added plenty of places to quench its patrons' beer-thirst. During our exploration of the city, we discovered these top drinking spots:
Abridged
Alliance
Schulz Brau
Pretentious
Blackhorse Pub
Hexagon Brewing
Last Days of Autumn
Visit any of these great drinkeries to sample some of the best bubblies in the city.
Knoxville Festivals
Knoxville is home to a rich arts community and hosts tons of festivals throughout the year. Well-attended events like the 17-day Dogwood Arts Festival and the eight-week Knoxville Christmas In The City make us think that this city isn't slowing down anytime soon.
From international celebrations to city-wide music events and block parties, Knoxville is a festive city. Year-round, you can get together with neighbors and attend huge celebrations like:
Greek Fest
The Ancient Sound Celtic and Appalachian Outdoor Music Festival
The Bike Boat Brew and Bark Fest
The Big Ears Festival
The Tennessee Valley Fair
Love some bubbly? Check out the Knoxville Ale Trail and start filling in your beer passport. If you want to sample all of Knoxville's brews in one go, join in on the Knoxville Brewfest. This annual event brings breweries and patrons together for an evening-long celebration centered around craft beer.
The History of Knoxville
Knoxville was once home to native people groups like the Catawba, Cherokee, and Chickasaw. In 1791, the region was founded by European settlers. During the next century, Knoxville saw the arrival of railroads in the 1850s, and the Old City was established in the 1880s, which is preserved to this day.
Knoxville's economy slowed in the early 1900s. And, like many other cities in the country, Knoxville saw its hard times with a collapse in its industrial and manufacturing sectors in the '70s.
Knoxville hosted one of the most popular world fairs in U.S. history (the 1982 World's Fair), and 11 million visitors flooded into the city. Revitalization initiatives by city leaders and private developers have continued to help reinvigorate the city, and Knoxville — especially its downtown area — has seen major growth and success.
Knoxville has also been steadily building a unique and diverse beer scene well worth a visit. The German and Irish influence on beer still lingers from the mid-1800s when these cultures brought their brewing traditions to the city. By 1907, Knoxville was stocked with over 100 saloons. But they were all shut down soon after due to pre-prohibition regulations, throwing Knoxville into a long, dry season.
It's taken some time to begin rebuilding Knoxville's once-booming beer industry, but we're starting to see breweries bud after decades of a dead beer scene. Knoxville and its greater area went from 2 to 20 breweries in 8 years, and the city is still striving to make its home a brewery destination.
In the past 20 years, Knoxville has opened the Women's Basketball Hall of Fame, the Knoxville Convention Center, a new visitors center, and a regional history museum. Public spaces like Market Square and Gay Street have been repurposed. New restaurants and bars are moving in. And many new or redeveloped condominiums now add to the Knoxville skyline.
More Resources for Moving to Knoxville
Interested in learning more about the city? Feel free to tailor your research and dive in more deeply on Knoxville topics that appeal and relate to you.
VisitKnoxville.com: Get to know the city, find your way around, and read up on the best restaurants and entertainment Knoxville has to offer.
KnoxvilleTN.gov: Reference Knoxville's official website for info about affordable housing, parking, neighborhood services, parks, and facilities.
GreatSchools.org: Find some assistance in sorting through Knoxville's best schools here.
KnoxvilleHistoryProject.org: Want to know more about the city's history? Check out this helpful site that will give you an overview of Knoxville's past.
Like What You See?
If you decide to take the plunge and move to Knoxville, don't hesitate to reach out to your friends at Bellhops. We coordinate local and long-distance moving services in Knoxville and we would love to help.