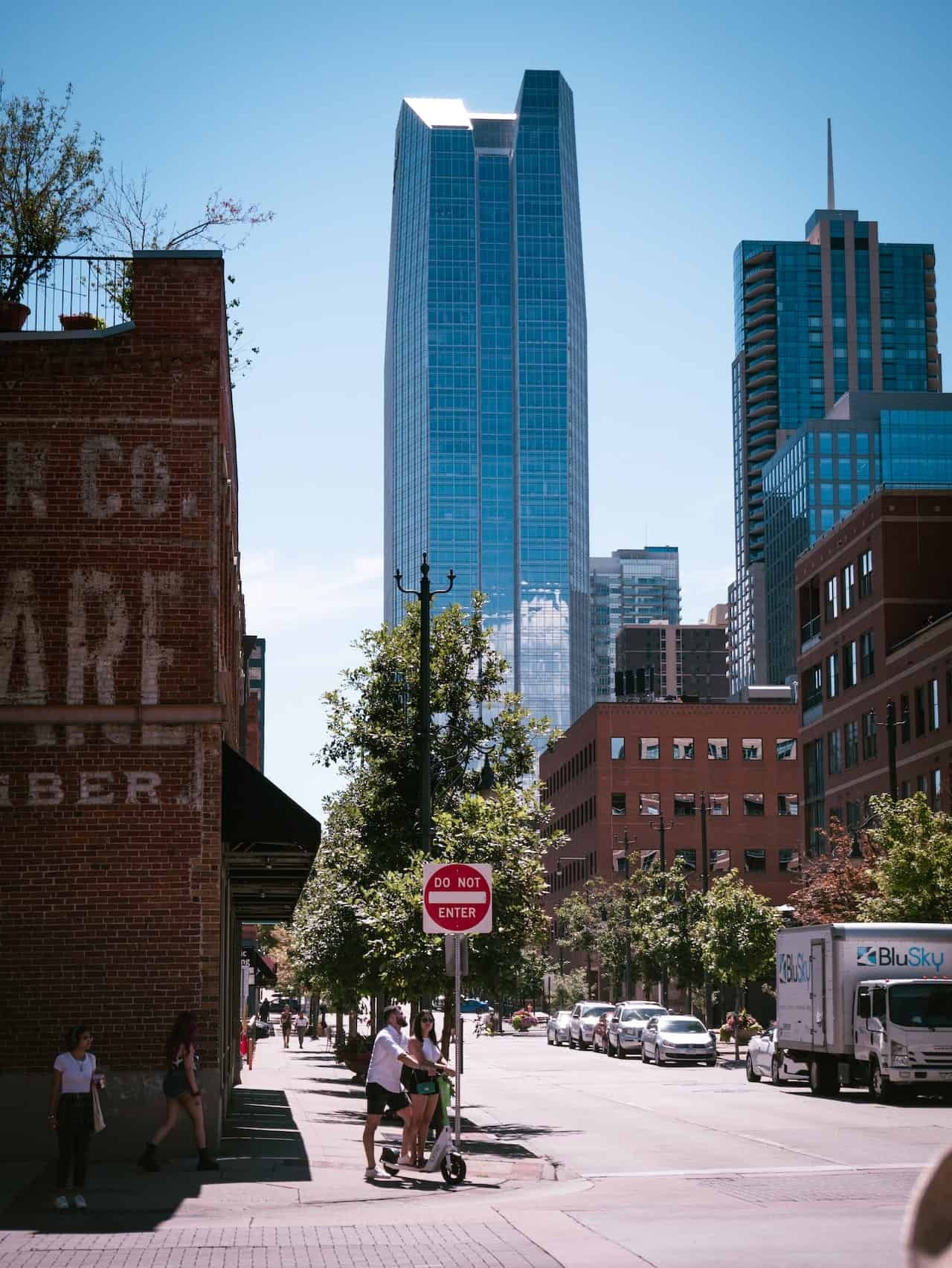 Looking for friendly neighbors, a low cost of living, a thriving dining scene, and a booming economy. Look no further than Oklahoma City. We've put together this guide to help you decide where to make the move to Oklahoma City. Already made up your mind? We have local movers in Oklahoma City ready to help.
Let's get started.
What is the history of Oklahoma City, Oklahoma?
Oklahoma City, the capital of Oklahoma, was founded in 1889 during the Oklahoma Land Run. This was the largest land run in United States history, involving over 50,000 participants. Oklahoma City quickly grew into a major regional hub for agriculture and oil, with booming industries in both areas.
During the 1920s and 1930s, Oklahoma City experienced a period of rapid growth and prosperity, thanks to the oil and gas industries. The city was home to several major oil companies, and became known as the "Oil Capital of the World" at that time
Today, Oklahoma City is a bustling metropolitan area that continues to thrive in the energy industry, with a diverse and growing economy. It is also home to many attractions, including museums, parks, and sports teams, making it a great place to live for people of all ages and interests.
What is the cost of living in Oklahoma City, Oklahoma?
The cost of living in Oklahoma City, Oklahoma is relatively affordable compared to the national average. According to Numbeo, the cost of living index in Oklahoma City is 73.67, which means that it is 26.33% lower than in New York City. The average cost of living in Oklahoma City for a family of four is approximately $2,994 per month, which includes expenses such as rent, utilities, transportation, and groceries. Housing costs in Oklahoma City are generally affordable, with the average rent for a two-bedroom apartment being $823 per month. Overall, Oklahoma City is a relatively affordable place to live, making it a great choice for those who want to save money on living expenses.
What is the job market like in Oklahoma City, Oklahoma?
The job market in Oklahoma City is relatively strong, and the city has a diverse mix of industries. Some of the major employers in the area include Tinker Air Force Base, Devon Energy, Chesapeake Energy, and the University of Oklahoma. Additionally, the city is home to a growing entrepreneurial scene, with many startups and small businesses popping up in recent years. Overall, the job market in Oklahoma City offers a range of opportunities for job seekers with diverse skills and backgrounds.
What are housing costs like in Oklahoma City, Oklahoma?
The housing costs in Oklahoma City, Oklahoma are generally affordable compared to many other cities in the United States. According to Zillow, the median home value in Oklahoma City is around $154,400, which is below the national average. Additionally, the average rent for a one-bedroom apartment in the city is around $747 per month. However, the costs of housing can vary depending on the specific neighborhood and the type of property.
What are public schools like in Oklahoma City, Oklahoma?
The public schools in Oklahoma City, Oklahoma vary in quality. Some schools have high rankings and are known for academic excellence, while others struggle with lower test scores and graduation rates. However, the Oklahoma City Public Schools district has made efforts to improve its schools in recent years, with initiatives like the Great Pathways program to help students prepare for college and careers. Additionally, Oklahoma City has a number of high-performing charter schools and private schools as well. Some of these include Bishop McGuinness Catholic, Casady School, and Christ the King Catholic.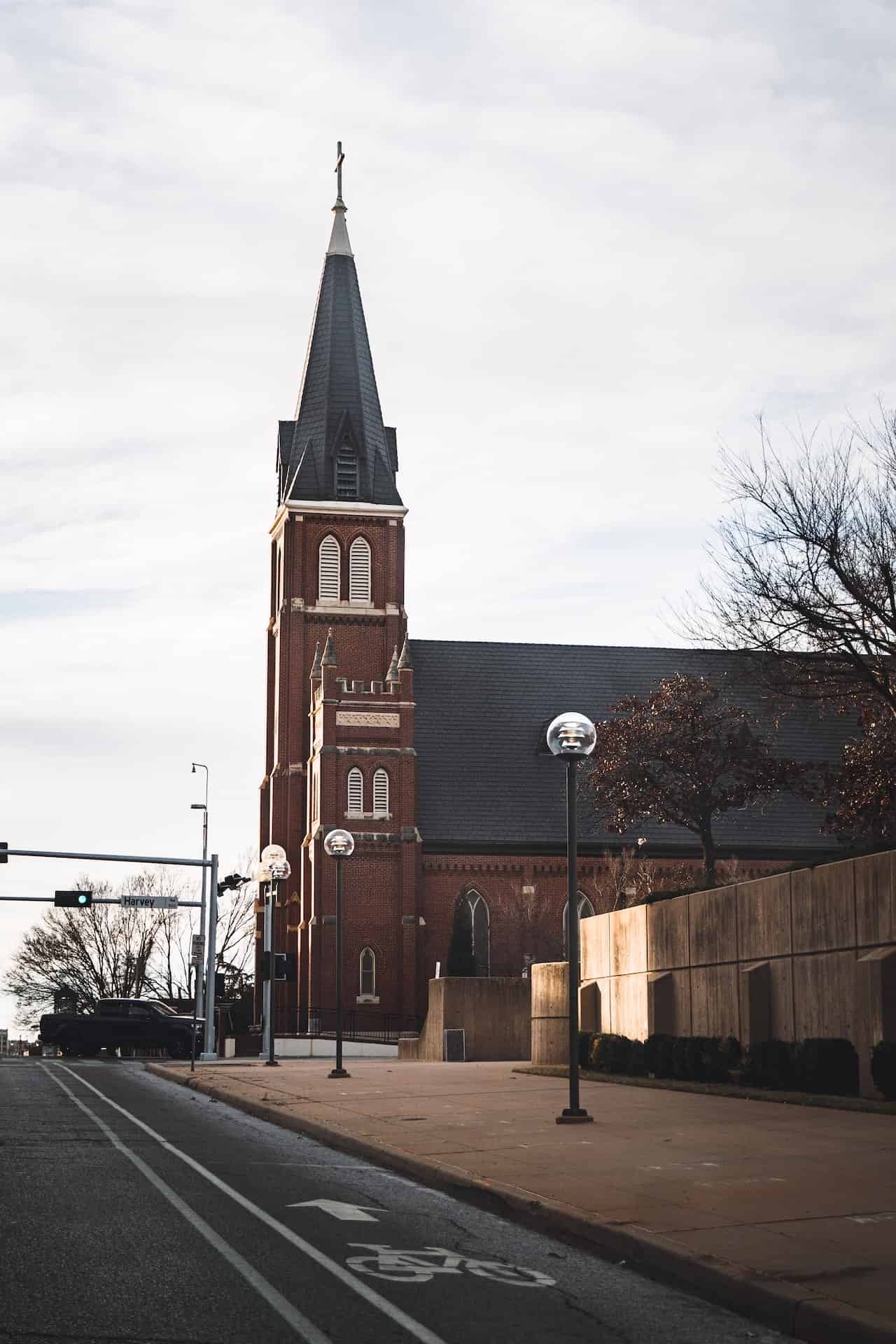 What are some of the best neighborhoods to move to in Oklahoma City, Oklahoma?
There are several great neighborhoods to consider in Oklahoma City:
1. Nichols Hills: This is a wealthy, residential neighborhood that offers beautiful historic homes, plenty of green space, and easy access to high-end shopping and dining.
2. Mesta Park: A trendy, walkable neighborhood that features historic bungalows and tree-lined streets. It's a great spot for young professionals and families.
3. The Paseo: This is an artsy, eclectic neighborhood that's full of character. There are plenty of unique shops and restaurants, as well as galleries and studios.
4. Midtown: Located just north of downtown, Midtown is a vibrant neighborhood that has undergone a lot of revitalization in recent years. You'll find trendy restaurants and bars, as well as plenty of options for shopping and entertainment.
5. Edmond: This suburb just north of Oklahoma City is known for its excellent schools and family-friendly neighborhoods. There are plenty of parks and playgrounds, and the housing options range from affordable starter homes to larger estates.
Ultimately, the best neighborhood for you will depend on your lifestyle and preferences, but these are all great areas to start your search!
What museums, zoos, or art galleries are of note in Oklahoma City, Oklahoma?
There are many great museums, zoos, and art galleries in Oklahoma City. Here are a few of note:
1. Oklahoma City Museum of Art: This museum features an impressive collection of modern and contemporary art, as well as a film program featuring independent and foreign films.
2. National Cowboy and Western Heritage Museum: As the name suggests, this museum celebrates the American West, featuring exhibits on cowboys, Native Americans, and Western art.
3. Oklahoma City Zoo: This zoo is home to over 1,900 animals, including a herd of Asian elephants, tigers, and gorillas. It also offers interactive exhibits like a giraffe feeding station and a sea lion presentation
4. Oklahoma Contemporary Arts Center: This arts center features rotating contemporary art exhibits, as well as classes and workshops for all ages.
What are the advantages to living in Oklahoma City, Oklahoma?
There are several advantages to living in Oklahoma City, Oklahoma:
Interesting Food Scene
Oklahoma City's dining scene combines old-school BBQ joints with some surprising international flair - Oklahoma City has a long-standing Lebanese community, with plenty of Lebanese cafes across the city. There are also Vietnamese, Mexican, and surprisingly numerous sushi restaurants represented in Oklahoma City.
Affordable Cost of Living
Oklahoma City has a low cost of living compared to other cities in the United States, making it an attractive option for those who want to save money.
Strong Economy
Oklahoma City has a diverse and robust economy that provides ample job opportunities in various fields, such as healthcare, technology, and energy.
Vibrant Culture
Oklahoma City has a rich cultural scene with numerous museums, theaters, and art galleries. The city is known for its Western charm, and there are many opportunities to experience the cowboy culture through events such as the National Cowboy & Western Heritage Museum.
Great Outdoor Activities
Oklahoma City is home to several parks and recreational areas, providing opportunities for residents to enjoy outdoor activities such as hiking, fishing, and boating in the city's lakes and rivers.
What are the disadvantages of living in Oklahoma City, Oklahoma?
Some potential disadvantages of living in Oklahoma City, Oklahoma are:
Extreme weather conditions
Oklahoma City experiences very hot summers, followed by cold, snowy winters. Additionally, the area is prone to severe thunderstorms, hail, tornadoes and flooding.
Limited public transportation
It's incredibly difficult to live in Oklahoma City without a car. Public transportation is limited, and it's not the easiest city to bike in.
High crime rate
Oklahoma City's crime rate is higher than the national average, particularly for property crimes such as burglary and car theft.
Nightlife
If you're moving from a larger city, you might be a bit let-down by what Oklahoma City has to offer in terms of nightlife. Not to say you won't find anything - but your options might be limited, compared to what you're used to.
Thinking of a move to Oklahoma City?
Here at Bellhop, we are constantly moving people. We know that some of the more commonly overlooked cities can have a lot to offer - and Oklahoma City fits that bill rather well.
With that said, it all depends on what you want out of a city. If you're willing to slow down a bit, and can ride out a bit of inclement weather, you may find a lot to like - even love - about Oklahoma City.
Ready to make the move? We coordinate local and long distance moving services in Oklahoma City and we would love to help.