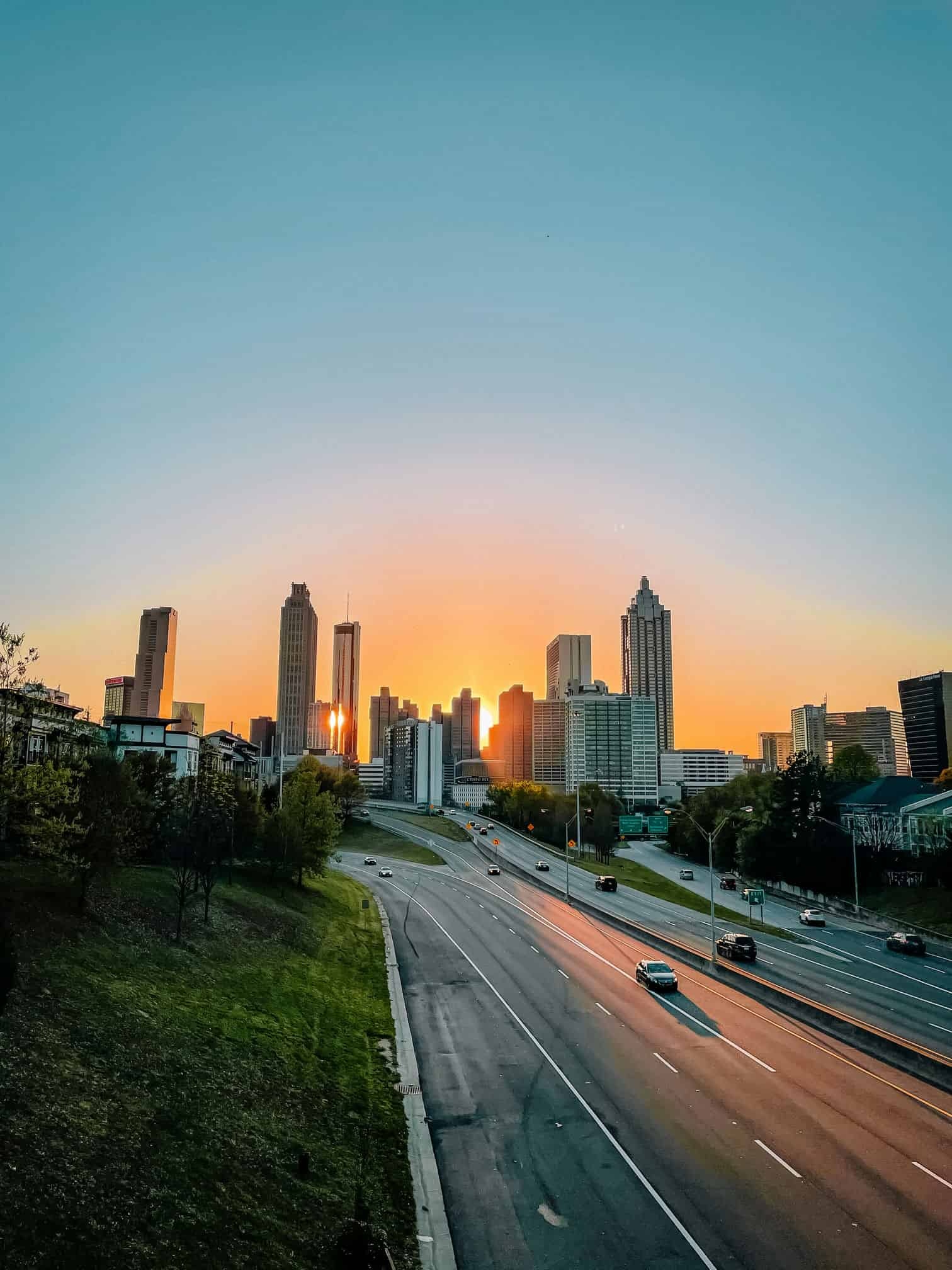 Where to Live in Atlanta: A Mini-Neighborhood Guide
Geoff Bartlett, who has lived in Atlanta for more than ten years, tells us, "Neighborhood culture in Atlanta is a major factor of life here. The city is a patchwork of areas whose borders often delineate very different cultural and aesthetic sensibilities."
And, in light of our previous discussion of the traffic, here's another piece of advice from our friend John Edmonson: "The key to happy Atlanta Metro living: live as close as you can to work. The traffic is the number one problem. It wastes time. Better to arrange your affairs so that you don't have to deal with it on the daily."
Atlanta has a lot of neighborhoods. So we are going to limit our list to the downtown area only.
1. Castleberry Hill: The Last of the Warehouse Districts
First up on our list of downtown neighborhoods is Castleberry Hill. Located in the southwest corner of downtown, Castleberry Hill is one of the few surviving warehouse districts in the country. It also happens to be a growing Atlanta neighborhood known for the arts and culture. Many of the old warehouses here have been converted into lofts for housing, making for some exciting, if non-conventional, places to call home. The main boundaries are I-20, MLK Jr. Pkwy, and Northside Drive. If warehouse-turned-apartment living is your thing, check out the Atlanta Convention and Visitors Bureau website. There you'll find a thorough list of eateries, festivals, and things to do on the daily.
2. Fairlie Poplar District (No, not 'Fairly Popular')
Next up we have Fairlie Poplar District. The Fairlie Poplar District is listed on the National Register of Historic Places. The neighborhood blossomed in the 19th and 20th centuries as a business district while Atlanta established itself as one of the major business hubs of the Southeast. Luckie Street Studios and The Balzer Theater anchor the arts and culture scene in the district and they are recognized city-wide. Beautiful architecture is also a hallmark of Fairlie Poplar. The district's crown jewel is the Flatiron building. Opened in 1897 and designated as a world heritage site in 1976, its construction predates the construction of the famous structure in NYC bearing the same name.
3. Midtown & Buckhead: Where the Young Professionals Are
If you've done any reading at all about Atlanta neighborhoods, then you have likely heard of Midtown and Buckhead. And, if that's the case, we don't need to tell you that they're popular neighborhoods. (If that's not the case, then let us take the time to say to you right now: they're popular neighborhoods).
First up, a little about Midtown. The main drag in Midtown is the Midtown Mile, a section of Peachtree Street between North Avenue and 15th Street. The mile has loads of shopping, from local boutiques to national stores, as well as several restaurants and unique, local cuisine along the way. Midtown is one of the young and hip neighborhoods, and it's been attracting young professionals since all the way back in the 1980s. The neighborhood sports many luxury high rise buildings among its walkable streets. With an average walk score of 88, Midtown is the 6th most walkable neighborhood in Atlanta. You can do almost all your errands here on foot.
Second, a little about Buckhead. The fancier older sibling of Midtown, Buckhead is another popular neighborhood for Atlanta young professionals. With a central location, a thriving nightlife, and a supremely walkable layout, Buckhead's popularity is no small wonder.
Buckhead is one of the more affluent neighborhoods in Atlanta which lends itself to the obvious pros and cons. You have some of the best amenities in the city, easy access to the Marta and beautiful properties. This also has its downsides. Real estate in Buckhead is pricey, with the average single-family home starting around $500K. Rental prices are more reasonable for young professionals but are still on the more expensive side. For young families, the public school system is solid, although, as with most affluent areas, most kids end up at one of the many local private schools. Apartment hunting can be a little tough here, so check out either rent.com or apartmentguide.com. Both are excellent apartment aggregators with impressive databases.
4. Eastside: Growing and Expanding
Once again, if you've heard much about Atlanta, then you know that the Eastside is getting hot. Here, let's talk about two prominent neighborhoods: East Atlanta Village and The Historic Old Fourth Ward District.
East Atlanta Village, located between I-20 and Moreland Avenue, has undergone significant revitalization in recent years. This has effected a major shift: what was once considered a dangerous, undesirable part of Atlanta has become one of the most sought-after. And, it doesn't hurt that the Eastside also boasts affordable housing and abundant local food options.
The Historic Old Fourth Ward District is located north of downtown, east of I-85, and split by highway 10. The neighborhood is home to beautiful old homes, a budding restaurant scene, and residents of all ages. Further east, Little Five Points is another popular neighborhood. A word of caution, though: the crime rate here is a bit higher than the other neighborhoods we previously mentioned.
4. Westside: Hip and Walkable
The two dominant neighborhoods in west Atlanta are Atlantic Station and West Midtown.
Atlantic Station feels a little paradoxical. The majority of the neighborhood is accessible by public transportation, but the majority of the neighborhood is also privately owned. The neighborhood has the convenience of everything you could ever want, including an IKEA, in easy walking distance. However, the neighborhood is popular for tourists and can be crowded in the summer and holidays.
West Midtown is known as the "design district" and is full of warehouses, lofts, art galleries, and shopping. The Westside Provision District within provides unique, minimalist architecture and some of the top restaurants in Atlanta. For example, Antico Pizza, one of our personal favorites, has a location in the neighborhood.