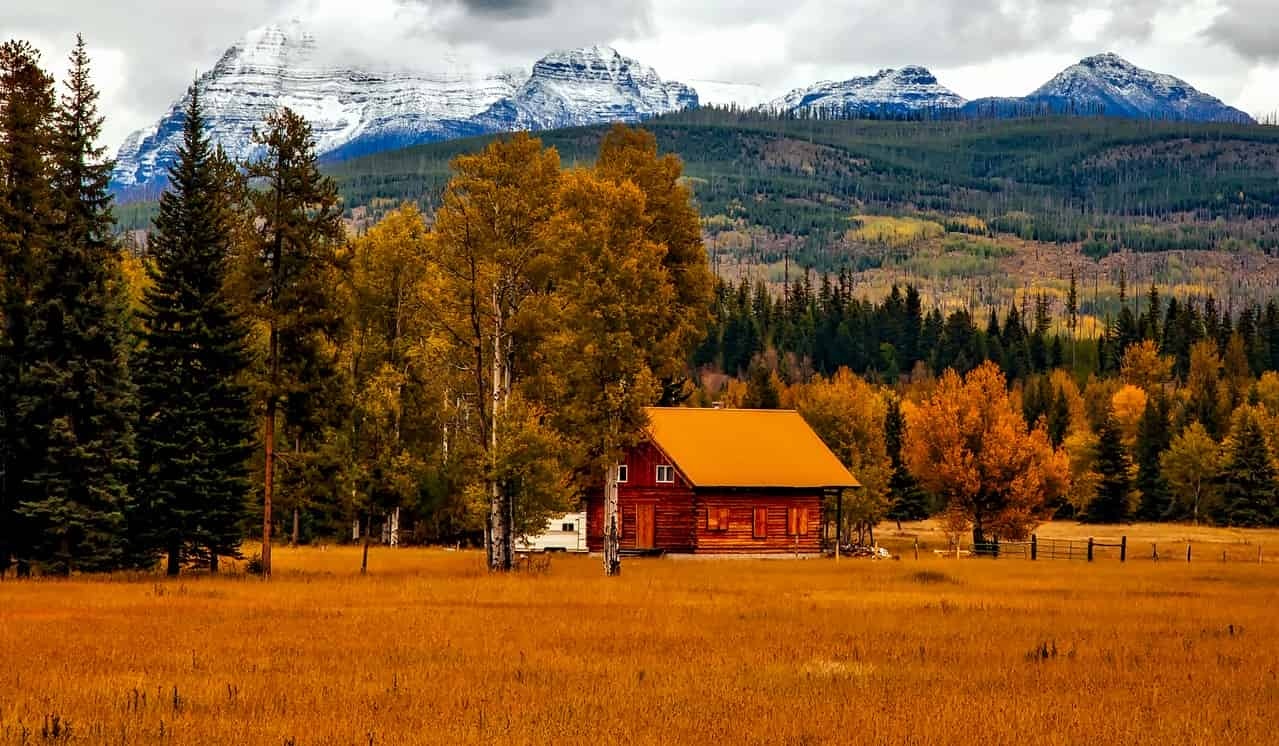 Moving to a new city can be stressful. Even when you're settling into a place as welcoming as Aurora, CO, getting acquainted with your new city can be tough.
Whether you're sure about this move or not, our Bellhops city guide is exactly what you need. (Oh, and we're movers in Aurora, by the way!) Keep reading to get a well-rounded insider's scoop on life in Aurora, from the cost of living and best neighborhoods to the job market and culture.
An Overview of Aurora
Just east of Denver sits Colorado's third-largest city. Aurora is the most culturally and economically diverse city in Colorado. Developed as a military town, today, it's known for its redevelopment in and around the former airfields.
In recent years, Aurora has stepped up its game, adding great city amenities to please its local community. The city also features several public reservoirs and parks. And it sits close to East Denver's top attractions, like the Denver Zoo and the Museum of Nature & Science.
Aurora Economics: The Cost of Living and the Job Market
Cost of Living in Aurora
Aurora's cost of living levels out a bit higher than the rest of the country's average. This is largely due to Aurora's booming housing prices, which are a good forty-grand higher than the national average.
Though it's not in everyone's budget to buy a home in Aurora's most elite neighborhoods, other expenses, like utilities, transportation, and groceries, match what you'd pay in most other places.
The Job Market in Aurora
Over the past 10 years, Aurora's job growth has increased steadily. The city has a lower unemployment rate and a higher predicted future job growth than the rest of the country. Nurses and teachers are in luck here — health care and education remain two of the biggest employers in the area.
Where to Live: The Five Best Aurora Neighborhoods
We've explored its streets, heard from locals, and found the five best places to live in the city. The winners?
Seven Hills
Sterling Hills
Saddle Rock Golf Club
Greenwood Village
Centennial.
Check out our Aurora neighborhood guides for more info on these top spots and insider's tips so that you can get to know each neighborhood like a local.
What to Expect: People of Aurora and Crime in the City
Culture in Aurora
In Aurora, you'll find friendly people and safe streets. The city's high-quality schools, largely due to Cherry Creek School District, and other family-friendly amenities give this city its laid-back, suburban feel.
Aurora is a very welcoming city. Its mild Colorado weather and incredible natural amenities keep locals in happy moods that days in the outdoors can bring.
Is Aurora Dangerous?
Many cities have higher crime rates than the nation's average. Unfortunately, Aurora is no exception. Crime rates in the city are on par with Denver's and are higher than the national average.
If security is your top priority, consider moving to one of Aurora's safer neighborhoods, such as:
Saddle Rock
Greenwood Village
Aurora Hills
Heather Ridge
Meadow Hills
Got a family in tow? Read our best picks for family neighborhoods in Aurora, CO.
Get Moving: How to Get Around and Stay Active in Aurora
Aurora Walkability and Public Transportation
Owning a car is the norm in Aurora. But the city still has some pedestrian-friendly neighborhoods. Its most walkable areas are Northwest Aurora, Del Mar, and Dayton Triangle.
Aurora is laced with bike paths and hiking trails. Explore the city and its natural surroundings via the trails around the Aurora Reservoir and Quincy Reservoior, and along the Piney Creek trail, Tollgate Creek Trail, Springhill Trail.
Additionally, Aurora features a long bike path that winds throughout and beyond its borders. This expansive bike system runs along the entire border of the Plains Conservation Center, and webs across most of the city and into Aurora's downtown. The path eventually connects with a bike lane along Speer Blvd that runs directly through Denver's city center.
Aurora's variety of highways alongside public transportation options make it easy to get in, out, and around the city. It's home to the R Line light rail, RTD bus system, a variety of private ground transportation, and major ride-sharing programs.
Sports and the Outdoors
Located on the southeast side of Denver, Aurora is less than an hour's drive from the Rocky Mountains. The city gives its locals ample opportunity to hike, ski, snowboard, and explore its vast natural landscape and city parks.
Residents along the east edge of the city sit against the beautiful and expansive Plains Conservation Center. This outdoor education facility and natural area is home to a reconstructed prairie homestead and Cheyenne camp. Here, you'll find 1,100 acres of prairies, sunny hiking trails, and local events.
Aurora is home to six public golf courses, plenty of lakes for fishing, paddle boarding, and canoeing, and miles of trails for biking, hiking, and horseback riding. Looking for a place to explore with the pup? Check out Cherry Creek State Park and its 107-acre off-leash dog area, 35 miles of multi-use trails, and giant reservoir.
Sitting this close to Denver, you'll definitely find a few Rockies and Broncos fans in Aurora. But Aurora locals like to hit the fields too via their thriving adult sports leagues.
Aurora Culture and History
Food and Drink
In recent years, Aurora has added a few amenities that keep its local crowd and visitors full and satisfied. Stanley Marketplace, for example — a community market that fills up with 50 independent Colorado businesses — just opened in Aurora's historic Stanley Aviation hangar.
The city is home to daily conveniences, local shops, and artisan goods. Craft beer, creative eateries, and coffee shops keep Aurora's community growing. The city is full of drinking spots like Dry Dock Brewing Co., Ursula Brewing, LaunchPad, and the nautical-themed Pilothouse Brewing Company.
Aurora is also home to hundreds of restaurants, with over 250 ethnic eateries that are locally-owned and operated. Within these city's borders, you can sample your way around the globe, from Myanmar to Australia.
Want to find the next hot spot in Aurora? Check out our guide to Up & Coming Neighborhoods in Aurora.
Aurora Festivals
From artsy activities to family-friendly festivals, Aurora offers its residents a calendar of great local events. Throughout the year, locals enjoy Park Lights & Movie Nights, the Food Truck Rodeo, Aurora Rhythms Concert, Buskers, Brews & BBQ, and the Global Fest.
Each season features its own special celebrations. In winter, the city lights up during their annual Holiday Sparkle. In warmer months, families play games together during Summer in the City and the Fourth of July Spectacular. In the fall, harvest pickings bring the people out into Aurora's pumpkin patches. Whatever the month, this city is sure to be throwing a party.
Aurora History
Over the centuries, the area of Aurora was home to several native tribes, became an incorporated town, survived a drought and the Silver Panic of 1893, was renamed and recognized as the city of Aurora, and experienced a post-war growth boom.
Aurora's past is still remembered and respected in its landmarks and museums. If you're a history buff, visit the Aurora History Museum and peruse its 25,000-piece collection of past artifacts.
More Resources for Moving to Aurora
Interested in learning more about the city? Feel free to tailor your research and dive more deeply into Aurora topics that appeal to and relate to you.
Like What You See?
If you decide to take the plunge and move to Aurora, don't hesitate to reach out to your friends at Bellhops. We coordinate local and long-distance moving services in Aurora and we would love to help.