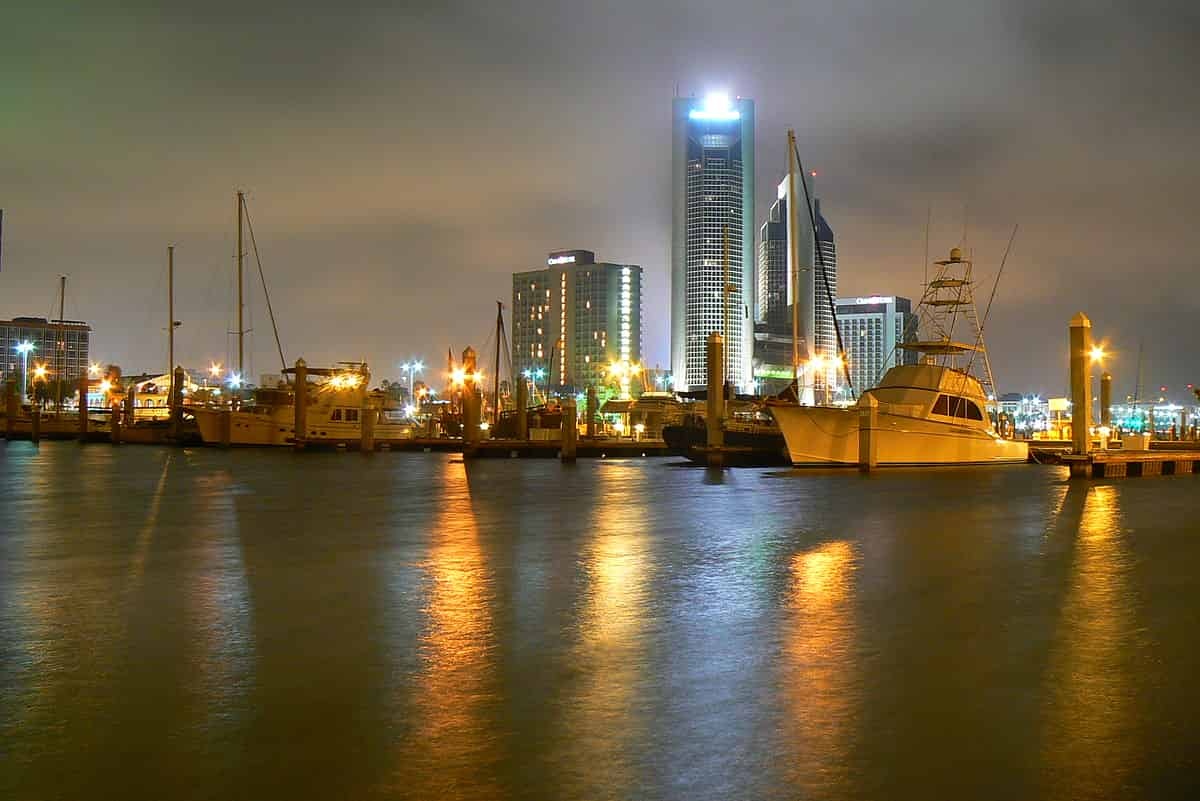 When you think of Texas, you might picture a huge cattle range, a desert landscape or bustling cities like Houston and Dallas. However, the coastal beauty of Corpus Christi is a total departure from the typical ideas about Texas. It offers a unique blend of city life and seaside relaxation that many find impossible to resist. It feels like Florida wandered over, and decided to hang out in Texas – you're much more likely to see folks in flip-flops than cowboy boots here.
Getting to know Corpus Christi
One of the defining characteristics of Corpus Christi is its waterfront, which is lovingly dubbed the "Sparkling City by the Sea." This coastline not only offers breathtaking views but also serves as a focal point for recreation, tourism, and industry. The local art scene is blossoming, the farmers markets are expanding, and fresh gulf seafood is a highlight of the city's cuisine.
Natural areas like the Padre Island National Seashore and the Hans & Pat Suter Wildlife Refuge showcase the local scenic beauty. Adding to Corpus Christi's appeal are nearby cities like Kingsville, Port Aransas, and Robstown, which offer a variety of recreational and cultural attractions, amplifying the overall experience of living in the region.
Unsurprisingly, given all it has to offer, Corpus Christi has been experiencing steady growth. Corpus Christi is home to around 327,000 people making it the eighth-largest city in Texas. Its population is on the rise, with many newcomers drawn by the promise of economic opportunities and the city's coastal charm.
Top Neighborhoods in Corpus Christi
There are so many wonderful places to live in Corpus Christi. Below you'll find a short list of our favorite neighborhoods, arranged in alphabetical order. Pricing information is from Redfin.
Calallen: Looking for a suburban neighborhood that's great for families? Check out Calallen. The average home price here is $253,000. Those in the area love dining at Julian's BBQ or grabbing a bite at Bill Miller Bar-B-Q.
Flour Bluff: Known for its proximity to the Naval Air Station, Flour Bluff has homes averaging $219K The Laguna Madre and Snoopy's Pier are local favorites for seafood lovers.
Lamar Park: A centrally located neighborhood with charming homes, green spaces, and boutique shopping. The average home price here is approximately $475K. Restaurants like BKK Thai kitchen + bar and Atomic Omelette and Grill are local favorites.
Mustang-Padre Island: A barrier island with a mix of vacation homes and permanent residences, it offers residents an unmatched beachfront experience. Homes here average around $350,000. The Black Marlin Bar & Grill and La Barataria Restaurant are notable dining spots.
Ocean Drive: Known for its scenic views of the bay and upscale homes, Ocean Drive is a prime location for those looking to enjoy the best of Corpus Christi's coastal living. The average home price here floats around $500,000. If you're out and about, enjoy a meal at the Water Street Oyster Bar or Hester's Café & Coffee Bar.
The Southside: A vast and growing area, Southside boasts newer homes with average prices hovering around $230,000. Popular eating spots include Rooster's Chicken Shack and JP Bombers.
Corpus Christi Job Market
Corpus Christi enjoys a robust job market. The unemployment rate, often fluctuating with national trends, has been relatively low, especially compared to other cities in Texas. The average salary in Corpus Christi is competitive, primarily driven by its defining industries: oil refining, petrochemical processing, and port logistics. The Port of Corpus Christi is a significant driver of employment, with trade routes connecting to international destinations.
Cost of living in Corpus Christi
The cost of living in Corpus Christi is 9% lower than the national average. The average monthly rent is $1,431, the median home price is $252,000, making housing costs about 40% lower than the national average. Groceries are overall 8% lower in Corpus Christi than elsewhere in the nation. Healthcare is 18% lower in Corpus Christi compared to the national average. Utilities will cost you about 18% more than the national average though!
Attractions and Things to Do
Corpus Christi is not just a city of industry; it's a hub for fun and relaxation. The Texas State Aquarium, located along the bay, is a must-visit. The exhibits there offer an insightful look into marine life and conservation efforts. For those interested in history, the USS Lexington Museum is a floating tribute to World War II naval warfare. Downtown comes alive at night, with various bars, restaurants, and clubs providing nighttime entertainment.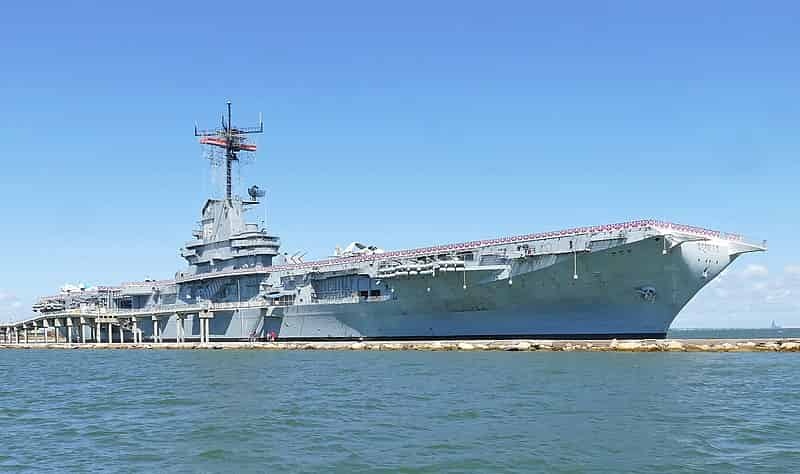 Foodies are not left behind; Corpus Christi boasts a variety of restaurants, from seafood joints like Snoopy's Pier to Mexican delicacies at La Playa Mexican Cafe. Lastly, while the city doesn't host any major professional sports teams, there's the Corpus Christi Hooks, a Double-A baseball team affiliated with the Houston Astros, bringing local baseball action to Whataburger Field. (Yes, Corpus Christi is the birthplace of Whataburger).
Outdoor enthusiasts have the Padre Island National Seashore to explore, which is the longest stretch of undeveloped barrier island in the world. Whether it's birdwatching, fishing, or blissfully lounging on the beach, there's something for everyone.
Schools in Corpus Christi
When it comes to education, Corpus Christi offers a variety of public and private schools. Generally, the schools here are well-regarded, with certain districts like Corpus Christi Independent School District and Flour Bluff ISD being favorites among locals. These districts are known for their academic excellence and extracurricular opportunities.
Crime in Corpus Christi:
Corpus Christi is in the 35th percentile for safety, meaning 65% of cities in the US are considered safer and 35% of cities are more dangerous. Corpus Christi's violent crime is 35.0, the US average is 22.7. The property crime rate is 56.0, the US average is 35.4. North Corpus Christi, The 'Cuts' and Leopard Street regularly appear on lists of unsafe places. Recent efforts by the local police force and community initiatives aim to reduce crime rates, but it's always essential for newcomers to research specific neighborhoods and stay informed.
Advantages to Living in Corpus Christi:
Coastal Living: The beautiful coastal environment offers a unique blend of urban and beach lifestyles.
Affordability: Compared to many coastal cities, Corpus Christi offers a more affordable living standard without compromising on quality.
Economic Growth: A burgeoning job market, especially in the oil and port logistics sectors.
Friendly:There's a warm and welcoming vibe here, singles, families and retirees will be able to easily connect with their new community.
The beach:And the seaside community-style laidback lifestyle.
Disadvantages:
Weather Extremes: Corpus Christi can be prone to hurricanes, and the summer heat can be intense.
Traffic Congestion: Roads can be packed, especially during tourist seasons or major events.
Growing Pains: Like many growing cities, infrastructure development sometimes lags behind the pace of population growth.
Crime in Certain Areas: While efforts are underway to improve safety, some areas struggle with higher crime rates. Southwest Corpus Christi, the islands and waterfront areas tend to be safer.
Moving to Corpus Christi
Relocating to any city requires careful consideration. Corpus Christi, with its blend of natural beauty, economic promise, and cultural vibrancy, holds significant appeal for many, including more than a few members of our Bellhop moving team.
When you're ready to make your move to Corpus Christi we'd love to help. We're Bellhop, and we have local movers throughout Texas and across the nation who are ready to help make your move as stress-free as humanly possible. From long distance to local moves, full-service and special project hourly rates, storage services and last minute moves – we do it all.
Use our moving cost calculator to get a quick view of the approximate costs, and arrange your move. Got a great opportunity and need to relocate ASAP? No problem, book a last-minute Bellhop move. And if you have questions, we're always happy to talk to you.