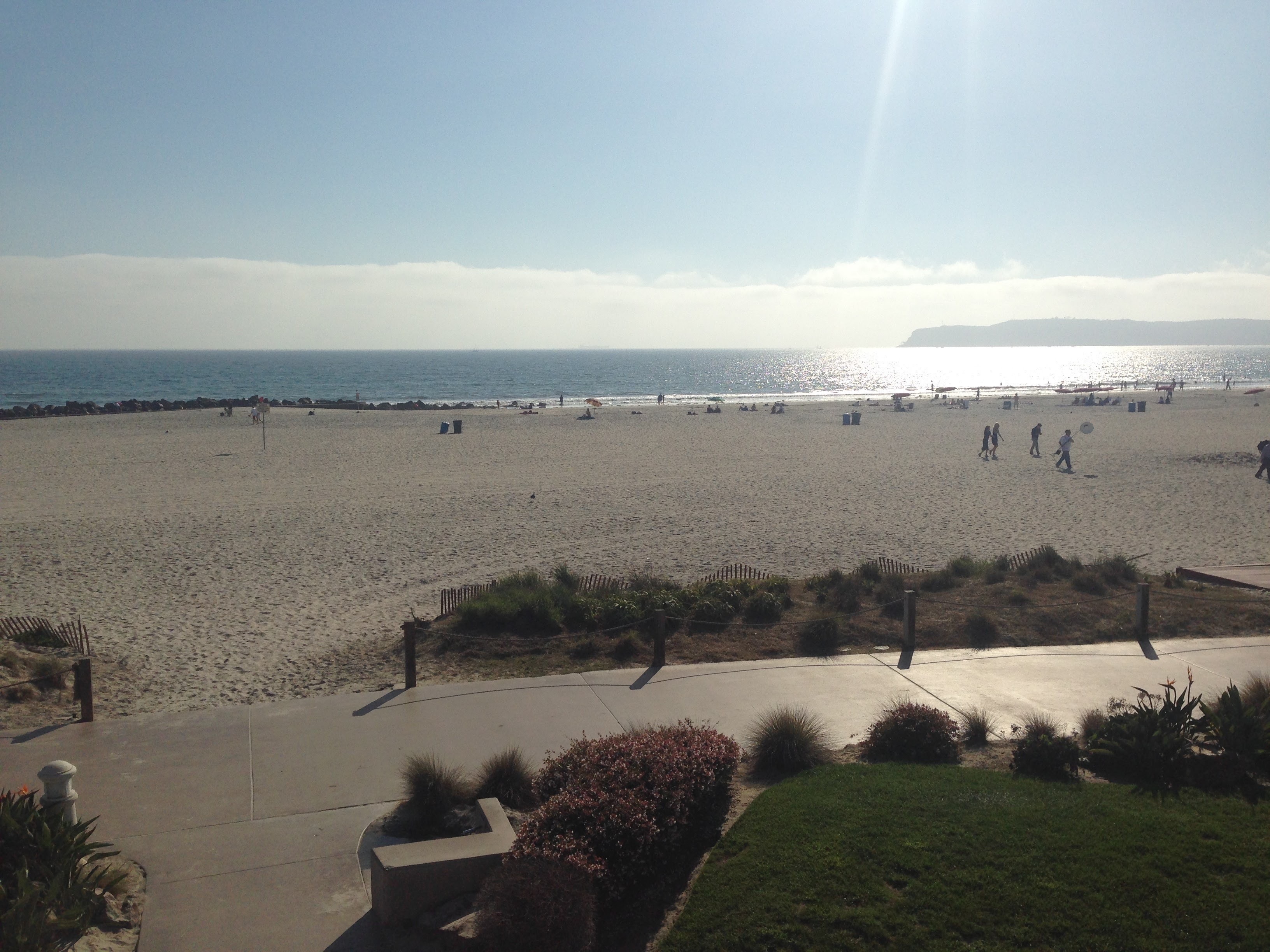 San Diego, where the sun shines almost year-round, beaches beckon, and where lifestyle meets opportunity – no wonder it's been dubbed "America's Finest City." San Diego captivates the senses with its miles of coastline, consistent sunshine, and laid-back Southern California vibe. Bellhop staffers and friends who have lived in the area say that residents do enjoy a lifestyle that seamlessly melds outdoor recreation with urban sophistication. Whether it's surfing in the Pacific, hiking in Torrey Pines, or exploring the vibrant neighborhoods of North Park and Gaslamp Quarter, there's an activity for every inclination. Furthermore, San Diego's proximity to Mexico and its rich maritime heritage bring a unique cultural blend, reflected in its food, festivals, and overall ethos.
However, this coastal paradise is not without its challenges. Our sources in San Diego say that the most significant issue is the high cost of living, driven primarily by steep housing prices. While the job market, especially in sectors like biotech and defense, is robust, the wage-to-cost ratio can be a challenge for many. Traffic, as with many major Californian cities, can be taxing, especially during peak hours. Moreover, while San Diego is diverse, some feel that it lacks the cultural depth and dynamic pace of larger cities like Los Angeles or San Francisco. Despite these drawbacks, many San Diegans believe the city's advantages — its climate, beauty, and lifestyle — more than compensate for its shortcomings.
We're Bellhop, movers in San Diego and beyond, and our mission is to make moving to a new location as easy and enjoyable as humanly possible. Before you take the plunge and moving to this iconic Californian city, let's delve into its defining characteristics, neighborhoods, job market, and more.
Getting to know San Diego
Renowned for its natural beauty, San Diego boasts an extensive coastline, lush parks, and a mild climate. It's culturally diverse and known for its friendly, laid-back vibe. The city is also home to various military facilities and has strong ties to the defense industry.
San Diego is the eighth-largest city in the U.S. and the second-largest in California. The population trends suggest a steady growth, with increasing numbers of people attracted to the city's pleasant climate and lifestyle. Like many major cities, San Diego's growth rate fluctuates, but the general pattern points towards expansion.
San Diego's neighbors
Bordering Mexico to the south, San Diego has Tijuana as its closest international neighbor. Other proximate cities include Chula Vista, Carlsbad, and Escondido, each offering its unique flair but all encapsulated within the broader San Diego County region.
Top five neighborhoods in San Diego
La Jolla- A coastal gem with upscale living and ocean views. The average home price hovers around $2 million according to Zillow. Try dining at George's at the Cove for an exquisite experience.
North Park - Perfect for younger individuals, its hip, urban, and bustling with craft breweries. Homes average around $700,000. Coin-Op Game Room is a popular spot for fun.
Carmel Valley - Family-friendly with modern homes. The average home price is approximately $1.2 million. Check out Davanti Enoteca for Italian cravings.
Encinitas - Beach town vibes with a mix of families and surfers. Houses average $1.5 million. The Bier Garden of Encinitas is a favored hangout spot.
Coronado - An island feel right in the city. Average home prices reach $2.5 million. The iconic Hotel Del Coronado houses several fine dining options.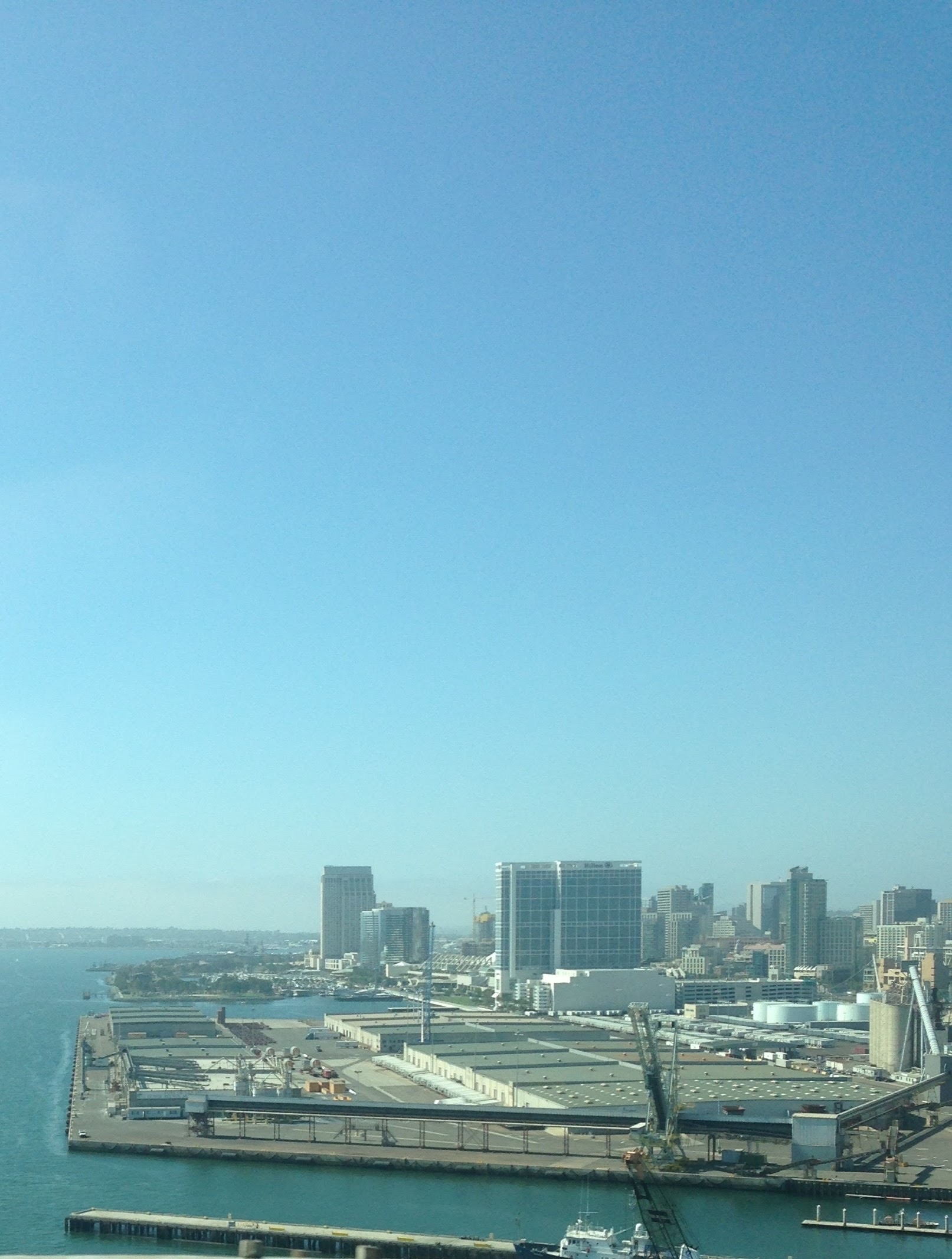 San Diego's Job Market
San Diego's unemployment rate, like the national average, has had its ups and downs, but the city remains robust in its job offerings. The average salary here is competitive, with many working in defense, biotechnology, international trade, and tourism. San Diego's port also plays a significant role in the city's economy. The average salary in San Diego, CA is $85k, but that varies widely depending on the job. For example, a senior software engineer can expect to make $129,832, while someone working in human resources would make about $79,609. The average salary for a public school teacher in San Diego is $61,605. The highest paying jobs tend to be in the medical and technology fields.
Things to Do in San Diego
San Diego has something for everyone. Nightlife thrives in the Gaslamp Quarter, with restaurants, bars, and theaters. Sports fans can rally behind the San Diego Padres at Petco Park. Additionally, miles of sandy beaches make for perfect sunbathing, surfing, or evening strolls.
At the heart of the city lies Balboa Park, an expansive urban cultural haven, which is not just a testament to Spanish Colonial Revival architecture but also houses an array of museums and the globally acclaimed San Diego Zoo. Here, over 3,500 animals from over 650 species roam, making it a wildlife spectacle in the midst of the city.
Adjacent to the downtown skyline, the USS Midway Museum beckons history and maritime enthusiasts. Visitors can delve deep into naval history, exploring the intricate alleys of this historic aircraft carrier, all while grasping tales of sea ventures and aerial combats. For those yearning for a touch of historical charm, the Old Town San Diego State Historic Park offers a glimpse into California's yesteryears. As you meander through its preserved adobes and museums, it's easy to be transported back to the state's early days, especially with the vibrant Mexican markets adding to its authenticity.
The natural allure of San Diego is undeniable, with places like La Jolla Cove standing as testament. Encased by steep cliffs, this petite cove is a sanctuary for snorkelers, scuba divers, and anyone eager to have a close encounter with playful sea lions. Not far from the city center, Torrey Pines State Natural Reserve offers an escape to wilderness aficionados. The reserve's untouched beaches, chaparral-covered terrains, and the rare Torrey Pine trees provide a serene juxtaposition to the bustling city vibes.
Speaking of serenity, make sure to check out Sunset Cliffs Natural Park. As the golden sun dips into the ocean, painting the sky with hues of orange and pink, one can't help but feel the magic of San Diego, a city where history, nature, and urbanity converge.
Schools in San Diego
San Diego is home to numerous school districts providing quality education. The city boasts a mix of public, private, and charter schools, ensuring diverse options for families. Generally, schools here have a reputation for being well-equipped and fostering a conducive learning environment. Here are some of the most esteemed school districts in the San Diego area:
San Dieguito Union High School District (SDUHSD): Serving the north coastal communities of San Diego, SDUHSD is renowned for its exceptional academic programs and high school graduation rates. Schools in this district, such as Torrey Pines High School and Canyon Crest Academy, often rank among the best in California.
Poway Unified School District (PUSD): As one of the largest districts in the county, PUSD covers parts of north San Diego as well as some neighboring communities. With its focus on holistic development, the district boasts high-performing schools like Westview High School and Del Norte High School.
Del Mar Union School District: Catering predominantly to elementary grades, this district emphasizes early education excellence. The small class sizes and state-of-the-art facilities contribute to its reputation.
Carlsbad Unified School District: Located in the coastal city of Carlsbad, this district is known for its commitment to arts, athletics, and academic programs. Carlsbad High School is often highlighted for its outstanding achievements.
La Mesa-Spring Valley School District: Serving the communities of La Mesa and Spring Valley, this district stands out for its diverse learning opportunities and commitment to inclusivity.
Coronado Unified School District: Located on Coronado Island, this district, while smaller in size, maintains a strong reputation for its excellent educational standards and close-knit community feel.
Crime in San Diego
The overall crime rate in San Diego is 23.57 per 1,000 people. This includes violent crime and property crime, such as burglary, larceny, and arson. The violent crime rate in San Diego is 24.4 per 1,000 people, which is slightly lower than the national average of 22.7. The chances of being a victim of violent crime in San Diego are 1 in 267. The most prominent threats in San Diego are common scams and pickpocketing, especially in clubs and bars. Crime rates vary by location, you can see specifics here.
Advantages to Living in San Diego
Mild Climate: With an average of 266 sunny days a year, the weather is hard to beat. Boasting a Mediterranean climate, residents get to relish mild, wet winters and hot, dry summers. Unlike other parts of California, San Diego enjoys moderate temperatures year-round, with an average of 266 sunny days, which means more opportunities to be outdoors, be it lounging on the beaches, hiking in the nearby mountains, or simply enjoying al fresco dining.
Diverse lifestyles: Whether you're beach-oriented, urban-centric, or suburb-bound, there's a spot for you. Plus, San Diego's location, adjacent to Tijuana, Mexico, creates unique bi-national advantages. There's not just the cultural enrichment, but economic opportunities too. Many businesses in San Diego benefit from cross-border trade, and the city's residents have the rare advantage of accessing two international markets within a short drive.
Navy presence and history:As the principal homeport of the Pacific Fleet, San Diego has a strong naval presence, bringing with it an air of discipline, pride, and history. The USS Midway Museum, maritime festivals, and various naval events offer residents a closer look at this heritage and the chance to appreciate the significance of the Navy in shaping the city's identity.
Economic opportunities: Over the years, San Diego has emerged as a powerhouse for biotechnology and healthcare industries, especially in areas like the Torrey Pines Mesa. This provides not just employment opportunities but also positions San Diego at the forefront of medical and biotech innovations.
Disadvantages to Living in San Diego
Sure, San Diego is congested, and people struggle with economic disparities, but that's sadly true of any big city. San Diego's primary disadvantages can all be summed up in three words: Cost of Living. That coastal charm comes at a premium, with the city's cost of living notably surpassing the national average.
Housing stands as the most significant factor contributing to this elevated cost. The median home price in San Diego is currently $863,228, a rise of 1.8% over the past year, Neighborhoods like La Jolla and Coronado often see even higher prices due to their exclusive allure. For those not in the market to buy, renting also demands a hefty outlay. A typical one-bedroom apartment in the city center can range from $2,000 to $2,500 monthly, though these figures fluctuate based on exact location and amenities offered.
Transportation,while San Diego offers various public transportation options, including buses and trolleys, many of its residents prefer personal vehicles, pushing up transportation costs. Gas prices here tend to be higher than the national average, a trend common across California.
General expenses, from groceries to entertainment, often run higher here than in other parts of the country. Dining out, enjoying the city's rich array of cultural activities, or partaking in recreational pursuits can all add up, reflecting San Diego's upscale and dynamic lifestyle. Still, for many, the unique blend of natural beauty, opportunities, and life quality makes the expense well worth it. San Diego can be pricey, especially in upscale neighborhoods.
All that said, San Diego's drawbacks are counterbalanced by its many benefits, making it a sought-after destination for many looking to relocate. Whether you're drawn by the waves, the work, or the way of life, San Diego beckons with open arms.
Moving to San Diego
Ready to make the move to San Diego? We'd love to help – check out the cost of a Bellhop move here and get in touch with us if you have any questions. Our wide range of moving services – long distance, local, arranging for storage space or a few hours of help moving heavy things - ensures we'll be able to tailor your move to your needs. Let us know when your San Diego movers can help!