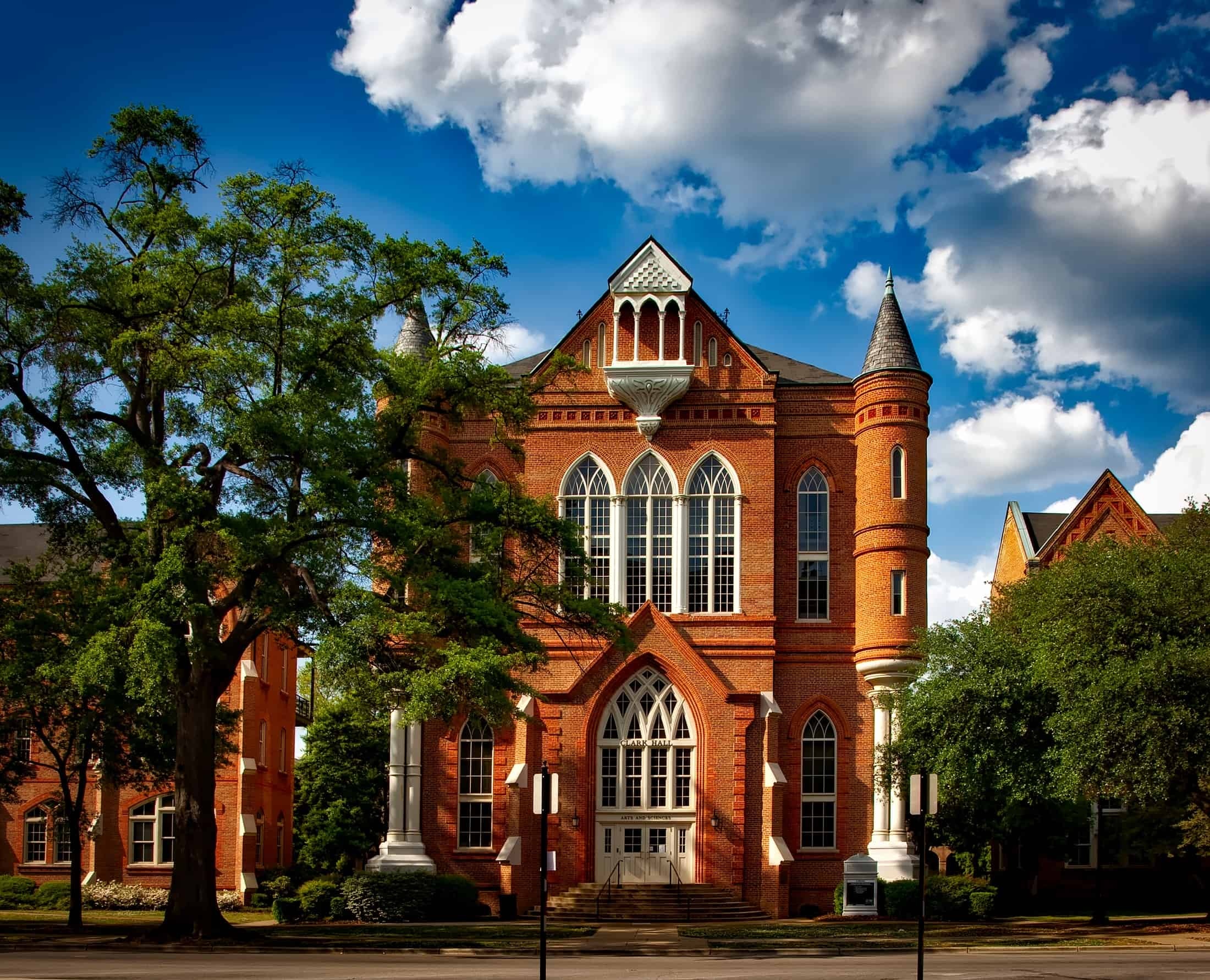 Thinking of moving to Tuscaloosa? You're in good company - the population of Tuscaloosa has been growing by leaps and bounds over the past twenty years, as people discover a roaring economy, southern charm, and a reasonable cost of living.
Relocating to another city is both incredibly exciting and stressful. Let us here at Bellhop show you around Tuscaloosa a bit as we answer all the above questions (we are movers in Tuscaloosa, by the way). Here's your city guide to Tuscaloosa.
We also have a city guide to Birmingham, if you'd like to learn a bit more about other parts in Alabama.
What is the history of Tuscaloosa?
During the 1700s, Tuscaloosa was a major center of Indian trade and commerce.The city was inhabited by Native American tribes, including the Cherokee and Choctaw, long before the arrival of the Europeans. The city takes its name from the Native American term "Black Warrior," which was the name of a local Indian chief.
In the early 1800s, Tuscaloosa became the capital of Alabama territory, and the state capital was later moved to Montgomery. During the Civil War, the city was a major center of Confederate military operations and was eventually occupied by Union forces.
In the aftermath of the war, Tuscaloosa gradually developed into an important commercial and educational center. The establishment of the University of Alabama in 1831 helped to spur the city's growth, and today it remains a thriving college town.
Tuscaloosa has also faced its share of challenges over the years, including a devastating tornado in 2011 that caused significant damage to the city. However, the community has rallied together in the face of adversity and continues to be a great place to live and work.
What is the cost of living in Tuscaloosa?
The cost of living in Tuscaloosa is relatively affordable compared to other cities in the United States. The cost of housing, groceries, and healthcare are lower than the national average. On the other hand, the cost of transportation and utilities are slightly higher than the national average. Overall, the cost of living index in Tuscaloosa is 88.4, which means it is 11.6% lower than the national average. However, keep in mind that costs can vary depending on personal spending habits and lifestyle choices.
What is the job market like in Tuscaloosa?
Tuscaloosa has a diverse economy that includes industries such as health care, higher education, manufacturing, and retail. The city is home to the University of Alabama, which is the largest employer in the area. The university provides numerous job opportunities in fields such as education, research, and administration.
In addition to the university, Tuscaloosa also has a growing healthcare sector, with multiple hospitals and medical centers throughout the city. The automotive industry is another major employer in the Tuscaloosa area, with both Mercedes-Benz and Hyundai having manufacturing plants located nearby.
In January 2023, the unemployment rate in Tuscaloosa was 2.4%, lower than the 3.4% national unemployment rate.
What are housing costs like in Tuscaloosa?
Housing costs in Tuscaloosa vary depending on the specific location, size, and type of housing. In general, the cost of living in Tuscaloosa is relatively affordable compared to other cities in the US, which makes it an appealing option for affordable housing.
According to Zillow, the median home price in Tuscaloosa is around $198,000. However, this price can vary depending on the location and the age of the property. If you're looking to rent, you can expect to pay around $900 per month for a one-bedroom apartment, and $1,200 per month for a two-bedroom apartment in Tuscaloosa.
It's worth noting that real estate prices and rent can be higher in areas closer to the University of Alabama or downtown Tuscaloosa, as those neighborhoods are popular among students and young professionals.
What are public schools like in Tuscaloosa?
Tuscaloosa has a good reputation for its public schools. The Tuscaloosa City Schools District operates 23 schools serving over 10,000 students. The district has a diverse student population and offers a wide range of programs, including Advanced Placement and International Baccalaureate courses.
Tuscaloosa City Schools has received various recognitions such as the Blue Ribbon School Award which is a prestigious award given by the United States Department of Education for excellence in education.
There are also various private and charter schools in the area that may be an option for families. Overall, Tuscaloosa has a strong education system that provides good options for families looking for quality public schooling for their children.
What are some of the best neighborhoods to move to in Tuscaloosa?
There are several great neighborhoods to consider when looking for a place to live in Tuscaloosa. Here are a few that you may want to explore:
1. Forest Lake: This neighborhood is located just a few miles northeast of downtown Tuscaloosa and is known for its beautiful tree-lined streets and picturesque lake. Homes in Forest Lake range from charming bungalows to spacious, modern houses. The median home price here is $219,000.
2. Northport: Just across the Black Warrior River from Tuscaloosa is Northport. This area is known for its small-town charm and is a popular spot for families looking for a quieter place to call home. Homes in Northport tend to be more affordable than those in Tuscaloosa. The average home value in Northport is $247,000 in early 2023, according to Zillow.
3. The Highlands: Located on the south side of Tuscaloosa, The Highlands is a newer development that offers a mix of single-family homes and townhomes. This community is known for its amenities, including a community pool, clubhouse, and fitness center. Home prices can start from $225,000 and reach up to 1.2 million.
4. Downtown Tuscaloosa: For those looking for a more urban living experience, downtown Tuscaloosa may be a great option. This area is filled with shops, restaurants, and entertainment options, and is home to several apartment and condo buildings. Median sales price in downtown Tuscaloosa was $380,000 as of February, 2023.
5. University Neighborhood: Located near the University of Alabama, this neighborhood is popular with students and young professionals. Homes in this area tend to be older, but many have been updated and renovated. The average home value in this area ws $316,000 as of March, 2023.
Attractions in Tuscaloosa
Many things make Tuscaloosa stick out. Of course, if you really want to know what makes this beautiful city stick out, it's attractions like these:
1. Alabama Museum of Natural History: This museum features exhibits on Alabama's natural history, including dinosaurs, fossils, and minerals.
2. Paul R. Jones Gallery: This contemporary art gallery affiliated with the University of Alabama features works by artists of African and African-American descent.
3. Tuscaloosa Museum of Art: This museum's permanent collection includes more than 1,500 works of art from around the world.
4. Children's Hands-On Museum of Tuscaloosa: This interactive museum has exhibits designed for children to learn about science, technology, and art.
5. Tuscaloosa Amphitheater: This outdoor music venue hosts a variety of concerts and events throughout the year.
6. Tuscaloosa Zoo and Spirit of the Mountains: This small zoo is home to more than 100 animals, including tigers, bears, and monkeys.
7. Mildred Westervelt Warner Transportation Museum: This museum explores the history of transportation in Tuscaloosa, including displays on automobiles, trains, and bicycles.
8. Alabama football: This should be a no-brainer. If you're not a football fan before you move to Tuscaloosa, you probably will become one.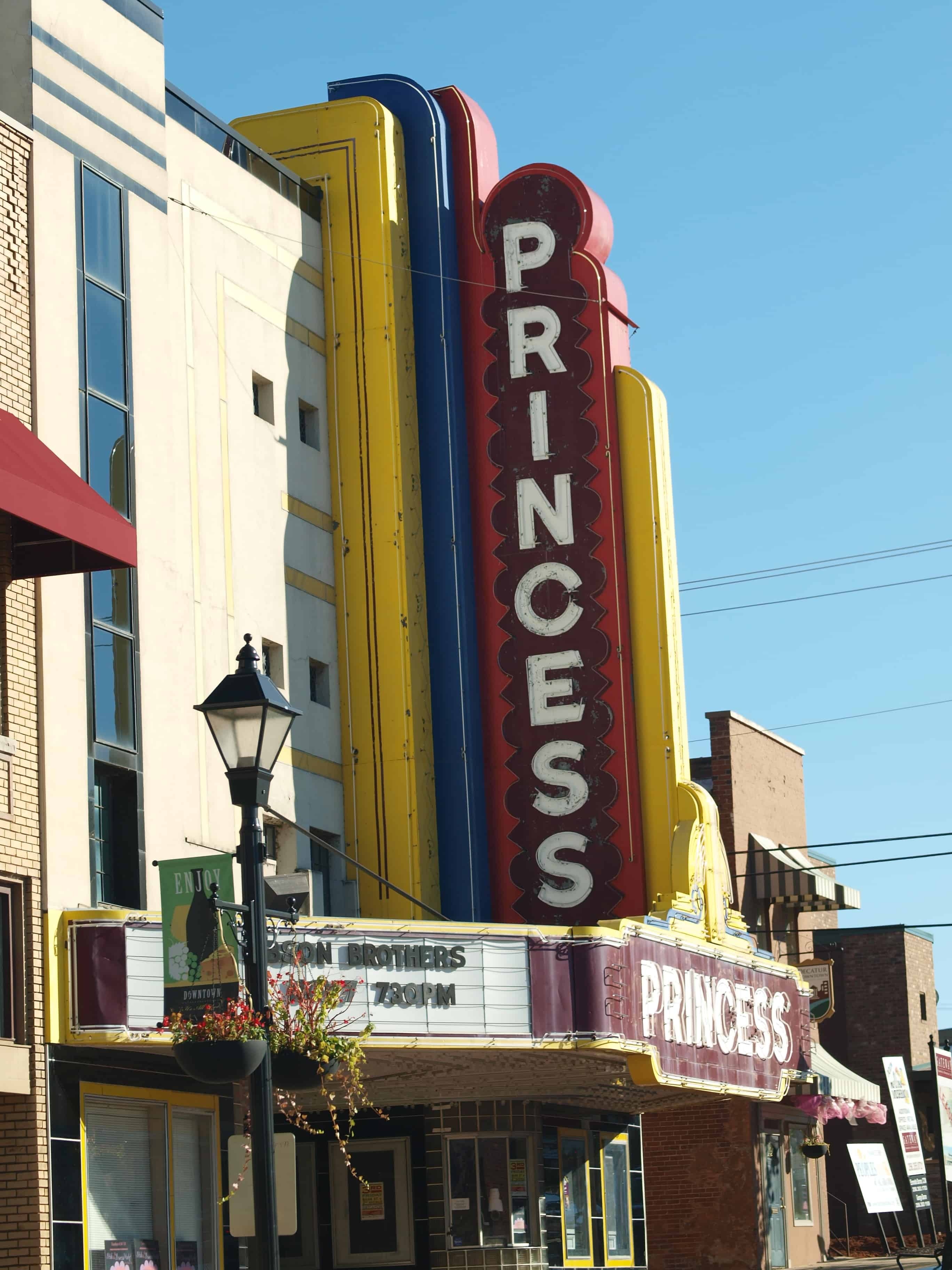 Why move to Tuscaloosa?
Sports in Tuscaloosa
Alabama takes its college football very seriously. Expect a huge turnaround for game days, particularly if Auburn comes to town. 'Roll Tide' is an all-purpose phrase in Tuscaloosa.
Cost of living in Tuscaloosa
As we mentioned, Tuscaloosa is an affordable place to live. It's relatively easy to afford a fair amount of space in Tuscaloosa, particularly if you're moving from a larger, more expensive city.
Excellent Healthcare
Tuscaloosa is home to the DCH Regional Medical Center, which is a state-of-the-art facility that offers comprehensive medical services.
Outdoor activities
Tuscaloosa is located near several outdoor recreational areas, including Lake Lurleen State Park and the Tuscaloosa Riverwalk. These areas provide opportunities for hiking, fishing, and other outdoor activities.
University of Alabama
Tuscaloosa is home to the University of Alabama, which provides a vibrant and diverse community. Besides being an engine of economic growth, the University of Alabama brings in a diverse culture and intellectual life that makes life in Tuscaloosa far more interesting.
What are the disadvantages of living in Tuscaloosa?
While Tuscaloosa has many advantages, there are also some potential disadvantages that you may want to consider before deciding on Tuscaloosa as your new home:
Weather in Tuscaloosa
Gulf coast weather can be a bit brutal. Summers are hot and humid, and Tuscaloosa is at risk for annual hurricanes as well as frequent thunderstorms.
Traffic in Tuscaloosa
As is the case with many college towns, traffic can be an issue, particularly around rush hour. Allow for extra time if you're trying to get somewhere at 5PM on a Friday.
Crime in Tuscaloosa
Crime in Tuscaloosa is well higher than the national average, particularly and especially, property crimes. Residents generally report that the parts of the east side of the city can be particularly dangerous. Safety is something to keep in mind if you're looking to move to Tuscaloosa.
Good luck with your move!
There's a reason why Tuscaloosa has been growing - people from all over the country are discovering the charms of this small town with a big-city feel. If you're looking to move to to Tuscalooa, we have local movers in Tuscaloosa ready to help!