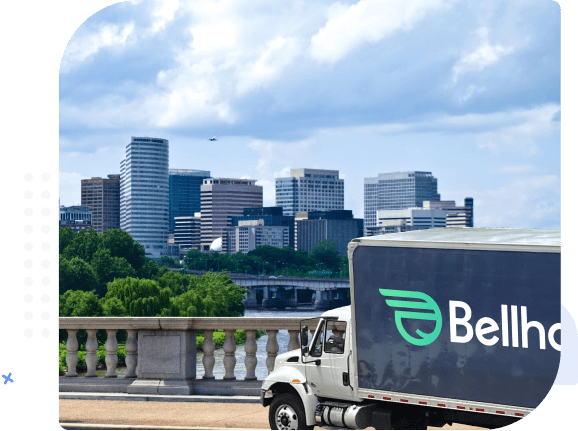 We're Bellhop. We help people move, including to moving to Arlington, Virginia. We also have movers in Washington DC and all over the metro area.
Arlington is a self-governed county in northwestern Virginia, and it borders Washington, D.C. to the west side, separated by the Potomac River. Although Arlington is often referred to as a city, it's actually not. There are no incorporated towns or cities inside of its borders. It's one of the smallest self-governing counties in the United States.
The population today is around ~240,000 and growing. Arlington is a great place to raise a family, settle down, or build your career. The economy is taking off and likely to continue that trajectory in the coming months.
In this article, we hope to give people an idea of what it's like to live in Arlington, including:
Population Growth
What Makes Arlington Special?
Neighboring Cities to Arlington
The Top Neighborhoods to Live In
Economic Outlook
Main Attractions
Schools
Crime
… And more!
First: let's talk about one of the most important factors: the population.
Arlington is Growing
As we mentioned above, Arlington's population is taking off.
The city's population has grown by almost 20% since 2010 according to USA Facts. Its biggest increase came in 2010-2011, when the population increased by a whopping 3.1%.
An increasing population is associated with all sorts of benefits for inhabitants: stronger economic activity, greater cultural diversity, and increasing home values. The downside, of course, is higher rent prices and more traffic — but that's a tradeoff that many people are willing to make.
What Makes Arlington Special?
For one: Arlington is the fittest city in the USA (despite the fact that it's technically a county; that probably wouldn't have the same ring to it). Researchers looked at 34 evidence based-health indicators when evaluating the results, including:
Number of trails and parks.
Access to recreational facilities.
Number of wide sidewalks.
And it also looked at personal health:
Eating fruits and vegetables.
Diabetes rates.
Frequency with which citizens have worked out in the past month.
Likeliness to bike or walk to work.
And Arlington scored the highest, in aggregate, for all of these variables. In fact, this is a title that they've earned for the sixth year in a row. If you're looking for a fresh, healthier start, it makes sense to surround yourself with people with similar goals as you, and Arlington has that in bounds.
Beyond that, Arlington is also the home of the Pentagon (the headquarters of the United States Department of Defense), the Iwo Jima Memorial, Arlington National Cemetery, and the United States Air Force Memorial.
Its proximity to Washington D.C. also means that you can enjoy all of the benefits that Washington D.C. has to offer, including the Lincoln Memorial, Smithsonian National Museum of History, the National Gallery of Art, and – of course – the White House.
Arlington has a very urban feel with access to hikes, although walking trails are much easier to find. The culture, although it can vary from area to area by the people you surround yourself with, can be career-focused. There are a lot of opportunities available in law, healthcare, and IT.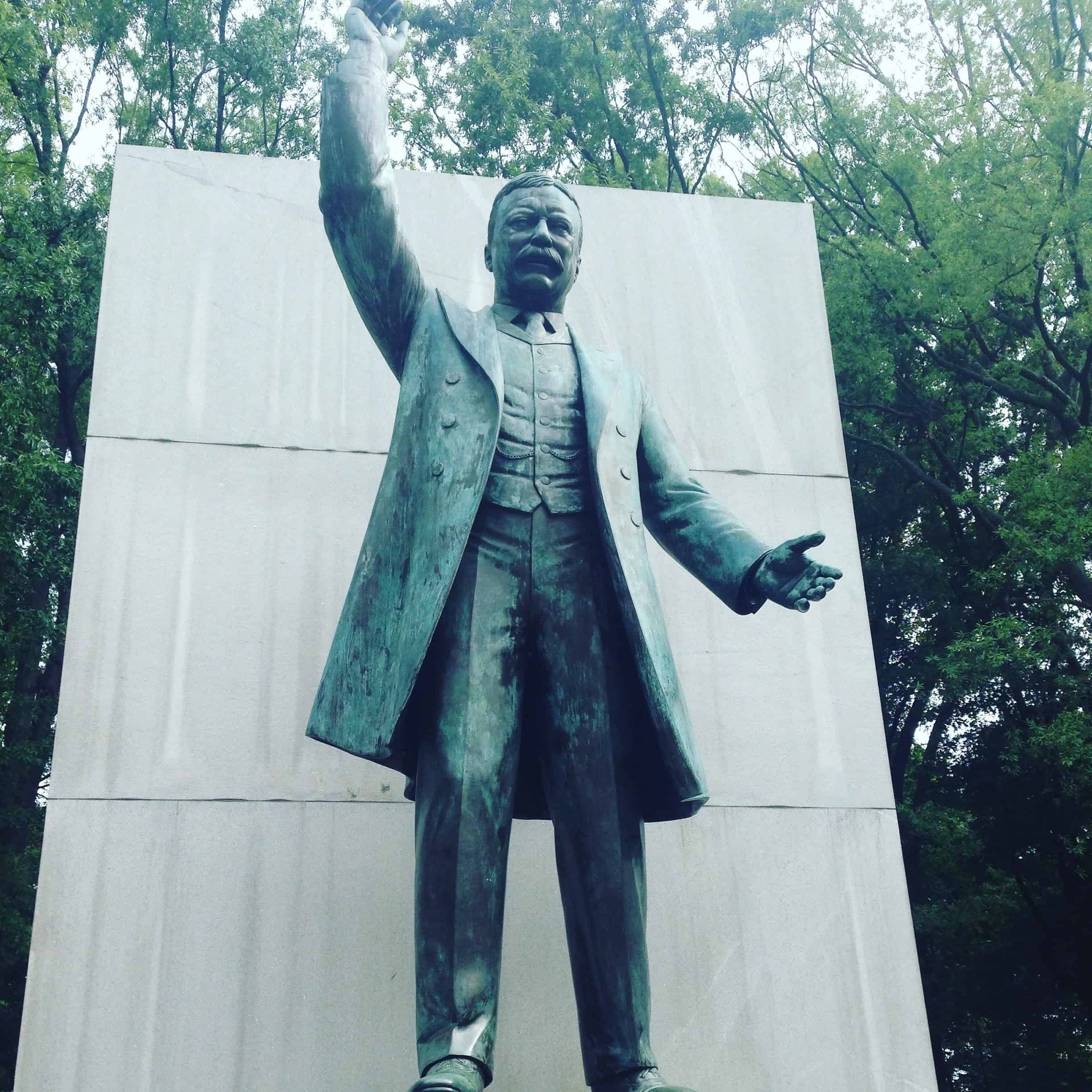 Nearby Cities to Arlington, VA
As we mentioned above, Washington D.C. is very close to Arlington, just east of the county. Some residents of Arlington can even easily commute to work at D.C.: If you lived in Alcova Heights or Rosslyn for instance, it's only a 10 minute drive to the Lincoln Memorial – and about a 15-minute drive to the White House. In fact, living in Rosslyn means you're very likely to live cheek to jowl with frequent visitors to the Situation Room.
Alexandria, population of ~155,000, is to the south. It's home to the George Washington Masonic National Memorial, which is fitting since Alexandria is, in fact, George Washington's hometown. The area has an extensive Colonial history. In its heyday, it was one of the busiest ports in the United States. Today, Alexandria is home to a variety of restaurants, cafes, and churches – and it can be nice if you want a more suburban feel than Arlington. Residents say that the traffic can be a significant drawback, particularly if you have a far commute, but there are plenty of job opportunities and things to do.Additionally, it's well served by WMATA, the Washington DC metro's mass transit system.
Fairfax County is off to the west. Fairfax County has a population of 1.14 million, so it's one of the largest counties in Virginia. Some of the best neighborhoods to move to in Fairfax County include Downtown Fairfax, Kings Park West, Fair Lakes, and Mantua. It offers great schools – earning the #6 spot on the "Best Districts in Virginia" according to Niche. Home to George Mason University, it's also a hub for diversity, and sports a range of fantastic ethnic cuisine as a result. Think of it as Queens, NY, but quite a bit more suburban.
Top Five Neighborhoods to Live in Arlington, VA
So where are the best neighborhoods to live in Arlington?
Colonial Village
Colonial Village is in northern Arlington, right above the Arlington National Cemetery, but it's very close to the hustle and bustle of downtown. Interestingly, this development was built between 1935 and 1945 and it was the first to be insured by the Federal Housing Administration. Originally intended as rental units, today the 266 buildings (with over 1,000 individual units) are sold as condos – and they've been thoroughly renovated while keeping in line with historic preservation standards. If you're looking to live in an attached unit without having to worry about maintenance and landscaping, Colonial Village is a fantastic option.
Rosslyn
Rosslyn is about as close as you can get to Washington D.C. without actually living there. It's directly south of Key Bridge (which leads into Georgetown), so you'll have a jaw-dropping view of the skyline as well as Theodore Roosevelt Island.
Rosslyn is also heavily urban, with both high-rise and condominium buildings. Two decades ago, city planners began developing Rosslyn into a commercial center. Today, with headquarters from The Boeing Company and Raytheon – as well as more than 8 million square feet of office space, Rosslyn is the bustling downtown that the planners envisioned.
Rosslyn is also near the beginning of the Mount Vernon Trail, which follows the Potomac River down to Mount Vernon, a distance of 18 miles. It's a popular choice for bicyclists and runners alike, and offers convenient bicycle commuting into Alexandria.
Ballston / Virginia Square
Ballston / Virginia Square is located a bit more central, a little west of The Pentagon, so a commute into Washington D.C. would be a bit further away. However, with George Mason University, the Arlington Arts Center, and Quincy Park all within walking distance, Ballston is a premier neighborhood in Arlington for culture and recreation. After two years of renovations, the Ballston Quarter reopened in 2021 and has plenty of shopping, restaurants, bars, and entertainment including resident-favorites like Immersive Gamebox, which is a bit like an escape room mixed with virtual reality gaming (and is great for team-building) and Big Buns Damn Good Burgers, which has some of the best hamburgers in the area.
Radnor / Fort Myers Heights
Radnor is just south of Rosslyn. Similarly to many of the best neighborhoods in Arlington, Radnor offers townhouses, condominiums, garden apartments and co-ops – but there are roughly a dozen single-family homes, if you're lucky enough to find one as it hits the market. There are roughly 7,000 residents of Radnor / Fort Myers Heights. The median home value in Radnor is about $600k.
Ashton Heights
Ashton Heights is one of Arlington's oldest neighborhoods. It's a quiet community of roughly 1,800 households, mostly single-family Colonial and Cape Cod homes built around the turn of the century. If you're looking for a single-family home in the Arlington area, Ashton Heights is a great option. You have much more of a suburban feel with access to many of the same amenities as the above neighborhoods – but you'll have a yard that you can play with your kids in, and not just a small attached unit. Median home values in Ashton Heights are around $960k.
Arlington Economy: Biggest Industries and Projected Growth
In October of last year, SmartAsset released a study that showed Arlington was one of the Top 15 Most Resilient Economies in the United States. Small and mid-sized cities bounce back from recessions the quickest. With an estimated ~235k people (at the time) and ~228k jobs, employment in Arlington is incredibly strong.
The key industries in Arlington are in government contracting, information technologies, law, and healthcare. Accordingly, the Federal Government is actually the county's biggest employer – which probably supports the resiliency study, since the Federal Government is very unlikely to take too big of a hit in the event of a recession. Additionally, Deloitte, Lockheed Martin Corporation, Virginia Hospital Center, Marriott International, and BNA are among the biggest private employers.
The site of Amazon's (now slightly infamous) HQ2, Arlington stands to benefit from thousands of new jobs at their site in Potomac Yard.
Attractions and Things to Do in Arlington, VA
Many of the big-name attractions in Arlington involve war memorials and, frankly, death: The Arlington National Cemetery, US Marine Corps War Memorial, Air Force Memorial, and The Pentagon.
All of these offer the opportunity to learn about US history while taking an afternoon stroll, admiring greenery and Greek and Romanesque Revival architecture. The Arlington National Cemetery's West Portico is one of the most recognizable in the cemetery, with some neoclassical similarities to the Lincoln Memorial. Famous gravesites include Presidents William Howard Taft, John F. Kennedy, Jacqueline Kennedy Onassis, and Robert Kennedy.
However, beyond the top things to do that TripAdvisor lists, Quarterdeck in Rosslyn offers fantastic seafood (in a slightly grungy environment, it must be said.) Lebanese Taverna offers delicious and affordable Mediterranean cuisine, and Island Time Bar & Grill at Columbia Island Marina offers a rare (and little-known) seaside tiki bar experience in the greater DC area. Additionally, hiking the Great Falls on the Potomac is an unforgettable experience. The Four Mile Run Trail is also worth checking out.
Schools in Arlington, VA
Arlington Public Schools is the No. 2 best school district in Virginia, after Falls Church City Public Schools.
Overall, Arlington Public Schools are ranked very highly, with most students scoring above state averages on standardized tests. Average SAT and average ACT scores are also well above averages, at 1270 and 29, respectively. If you're a teacher, it also ranks as one of the best places in Virginia to teach, with an average salary of $110k.
Crime in Arlington, VA
Crime in Arlington is a little bit worse than in some neighborhoods in the United States, but that's to be expected in a densely populated urban environment.
CrimeGrade gives Arlington a "D" for violent crime, a "D-" for property crime, and an overall "D+" rating. Many of the crimes are near the nation's capital and near the downtown Arlington area. If you're looking to avoid the areas with the most crime, it makes sense to move further west, near the more suburban, less densely-populated areas.
That being said, Arlington's still one of the safer bets in the Greater DC area, and in general, a very safe place to live.
If you're looking to move out of Arlington, Bellhop has you covered on that, too. We can set you up with a personal plan that works for your timeline and budget.
Advantages to Living in Arlington, VA
Proximity to Washington D.C. Depending on where you live in Arlington, you're only ever a short metro ride away from D.C. Political opportunities and government contracting opportunities abound in the nation's capital, so if that's what you're looking for, you can find it.
Strong school system. As we mentioned above, Arlington's school system is among the top in Virginia.
Plenty of trails and other fitness options. Arlington is the fittest city in the nation for a reason. A lot of that comes from intelligent city planning, making it easy for residents to take a stroll around their neighborhood and make healthy day-to-day choices.
Disadvantages to Living in Arlington, VA
Cost of living. As you might expect in an area with a booming population, even a one-bedroom apartment can cost upwards of $2k+ – and that's just for a standard, non-luxury option. Living with roommates can help cut down on your housing expenses, but as of September 2023, Apartments.com listed the average rent in Arlington at $2,235/month.
Traffic. Some residents say you'll spend more time in traffic than you will driving. This can be a frustrating experience for many people. You might choose to stay in just to avoid the traffic, which can hurt your social life.
Crime. As we mentioned in the article, crime isn't great in Arlington. While this is certainly the case for just about any densely populated city in the United States, Arlington is no exception. The police try their best to curb crime, but it isn't always enough. As with any urban area, it's important to do a little bit of research on exactly where you're moving to. Crime in Arlington tends to be concentrated in a few hotspots.
Conclusion: What's It Like to Live in Arlington?
There are pros and cons to living anywhere. The big takeaway is that Arlington is a fantastic place to live with plenty of opportunities for career growth and more. If you or someone you know is interested in moving into Arlington (or even out of Arlington), or anywhere in the Washington, DC region, our team here at Bellhop has you covered. We can set you up with a plan that works around your needs, so that moving day is fun, not stressful.