The Best Neighborhoods in Nashville (Where to Live)
Here's what's next: a brief look at some of the best places to live in Nashville. If you're still on the fence about moving to Nashville, we'll forgive you if you skip this section—it might be a little too much too soon. There's plenty more good stuff after this section.
Downtown Nashville
Downtown Nashville is full of excellent neighborhoods—each of which sports its own vibe and personality. If you're looking for a location in the heart of the city, then downtown Nashville is where you want to be. You'll be within walking distance of Bridgestone Arena, Nissan Stadium, and Broadway Ave. (the main strip in Nashville). However, keep in mind that parking and traffic are typically pretty intense due to tourism, and you'll be paying a pretty penny for this particular location.
The Gulch
The Gulch is the fastest-growing neighborhood in Nashville. Located just a few blocks from downtown, this area boasts easy access to the interstate and some of the best new restaurants and bars in town. A word of caution: the cost of living continues to rise as The Gulch becomes more popular. For reference, though, it remains somewhat cheaper than downtown at the moment.
Music Row
Music Row is where many young people choose to live (fun fact: it's home to some of the most prominent recording studios in the world). It's just under two miles from downtown Nashville. With that said, if you are looking to buy a house, this area may not be the best place to do so. Many of the neighborhoods are filled with rentals, occupied by college and grad students. Finding a home that's for sale can be tricky.
East Nashville
East Nashville is everything east of I-24 and is about five miles from downtown. It includes popular neighborhoods such as McFerrin Park, Greenwood, Lockeland Springs, Maxwell, and Eastwood. While once considered a rougher part of Music City, the past decade has seen giant renovations and business growth on the east side. Through neighborhood revitalization, the focus of East Nashville has become more community-centered. Musicians, artists, and creatives have flocked to this neighborhood, which is now a haven for arts and culture.
Brentwood
Brentwood is for those looking for a quieter, suburban atmosphere that's abut 10 miles from downtown Nashville. Both popular and growing, Brentwood is located about 15-20 minutes south of downtown and is home to young professionals and young families alike. Housing in this area tends to be more affordable and offers more yard space. Plus, Brentwood is just a couple of miles from Radnor Lake State Park, providing serious weekend fun for swimmers, bikers, and hikers.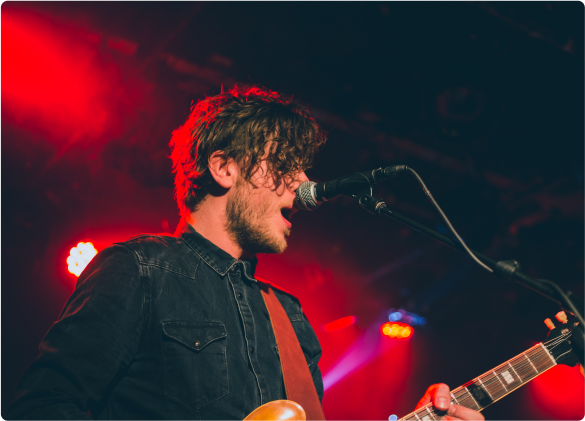 Nashville's Job Market
Many people have the misconception that someone would only move to Nashville if they want to become a country music star. Obviously, this is not true (although, if that is your dream, it's the best place to be).
A recent study done by NerdWallet found that technology and health care were the two top employers in the city. So, even if you aren't interested in music, Nashville is a great place to grow your career. Young professionals are flocking to the city for its exceptional job opportunities and expanding job market that sports an average salary of $67,000. Not to mention, there are several massive companies like Bridgestone Tires and Vanguard Industries with headquarters in Nashville.
Apart from big corporations, Nashville has become a startup hub and is home to tech darlings like Emma and Cicayda. If you happen to be a techie or just interested in this startup world, you can learn more by visiting the Nashville Entrepreneur Center.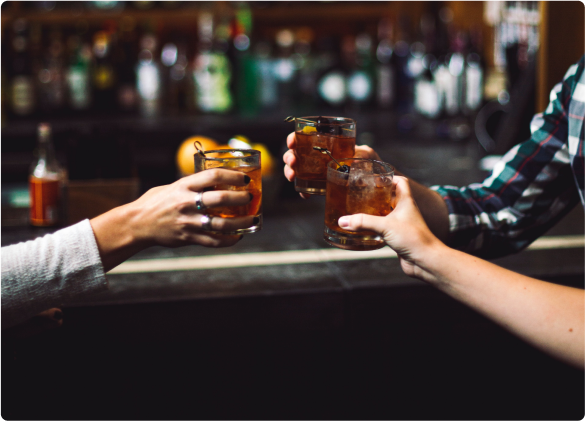 What to do in Nashville?
It's safe to say that life in Nashville is rarely boring. From live music to fine dining, outdoors options to pro sports, there's plenty in Nashville to keep you occupied.
All Kinds of Open Space to Explore & Play & Walk.
Green space is abundant in Nashville. The Cumberland River cuts through the eastern part of Nashville with a beautiful river walkway for strolling, jogging, or biking. The most prominent green space is Centennial Park which is home to one of Nashville's many famous monuments, a replica of The Parthenon. The Parthenon itself is an incredible sight to see, with a full-size recreation of the Athena statue as well as an art museum.
Outside of the main attraction, Centennial Park has walking trails, a small lake, and several events throughout the summer, including Musicians Corner, which is a weekly free concert lineup. If you're new to the city and looking for other like-minded outdoor enthusiasts, The Nashville Parks and Rec sponsors the Outdoor Nashville Facebook page, which will keep you up to date on local outdoor activities.
You Will Never Run Out of Places to Eat and Drink.
Nashville is home to some fantastic food, breweries, and bars. If you're traveling to the city, you may want to check out Biscuit Love for brunch, Mas Tacos Por Favor for delicious Mexican cuisine, The Pharmacy for mouth-watering burgers, and Husk for Southern-inspired fine dining.
Lastly, Nashville is nationally known for its hot chicken—a spicy take on traditional fried chicken. Be prepared for a long but worthwhile wait at Prince's Hot Chicken Shack, which is considered to be the birthplace of hot chicken. If you're looking for a milder version of hot chicken, Hattie B's has multiple locations all around the city and provides a range of heat options for those who might want to take it easy. \
Enjoy one of the Best Live Music Scenes in the Country.
Nashville has too many wonderful places to catch a show to name here, so we'll just name a few excellent venues for you to start out with. One of the most popular venues to take in live music is The Bluebird Cafe, where greats such as Garth Brooks and Taylor Swift played before making it big.
You should also check out South Broadway Avenue, the veritable heart of country music. While Tootsie's Orchid Lounge is the most famous venue on this strip, you can walk into any honky-tonk at any time of day and hear live music.
Finally, one of our personal favorites is a little place called Rudy's Jazz Room. At Rudy's you'll find classic New Orleans prohibition and pre-prohibition cocktails, local brews, New Orleans cuisine, and some of the best live jazz in the US. Don't limit the Nashville music scene to just country!
Catch a Show at The Ryman Auditorium
The Ryman Auditorium was originally a church built in the late 19th century. Now it is well-known as a historic, beautiful, and popular music venue that hosts shows of all genres. The Ryman has hosted the likes of Band of Horses, Death Cab for Cutie, Dolly Parton, Neutral Milk Hotel, Nickel Creek, Weezer, R.E.M., and so many more. This is truly a legendary venue and one you should absolutely pay a visit.
Visit the Country Music Hall of Fame
You probably could've guessed that The Country Music Hall of Fame is in Nashville. What you might not have been able to guess, though, is that even if you're not a country fan, the hall of fame is still 100% worth visiting. It provides multiple exhibits and artifacts from several decades of country music, and tours of the HOF also give the option of a behind the scenes tour of Studio B—the recording studio where Elvis Presley recorded some of his greatest hits (amongst other country legends).
Nashville Pro Sports
Music city also has an exceptional NHL team called the Nashville Predators, fondly nicknamed the "Preds." The 2017 Stanley Cup finalists play at Bridgestone Arena, which is right in the heart of downtown.
If Sunday NFL football is more your style, Nashville's home team the Tennessee Titans take the field at Nissan Stadium just across the Cumberland River near downtown.
Drawbacks to Living in Nashville
Up to this point, we've mostly discussed the pros of moving to Nashville. But we want to be real with you. Just like any city, living in Nashville has its share of drawbacks as well. Here, we'll get into a few of those. If you're asking yourself "Should I move to Nashville?" right now, our goal is to help you answer that question as honestly as possible.
Public Transportation is a bit Lacking.
Nashville is growing rapidly and currently has a shortage of public transportation. While a bus system does exist, most residents rely on cars to get around, especially due to the large area of land the city covers. The good news is that over the past five years, the Nashville Metro Transit Authority has worked with the public and they have plans to build out a light rail system. This will allow individuals to travel easily around the city.
The Summers are Hot.
Nashville is in the Southeastern United States (you know this). But what you might not have known is that the southeast is considered a humid subtropical climate. On the plus side, this means generally mild winters. The downside, though, is that summers are hot. And humid. In the summer months, the average temperature is in the 90s. If hot and humid is difficult for you to handle, you might want to think twice before moving to Nashville.
Good luck on your move to Nashville!
We hope this has given you plenty of food for thought on your potential move to Nashville. If you're thinking about taking the plunge, keep us in mind. From local Nashville moves to long-distance moving services in Nashville, we can make sure you hit the ground running wherever you land.