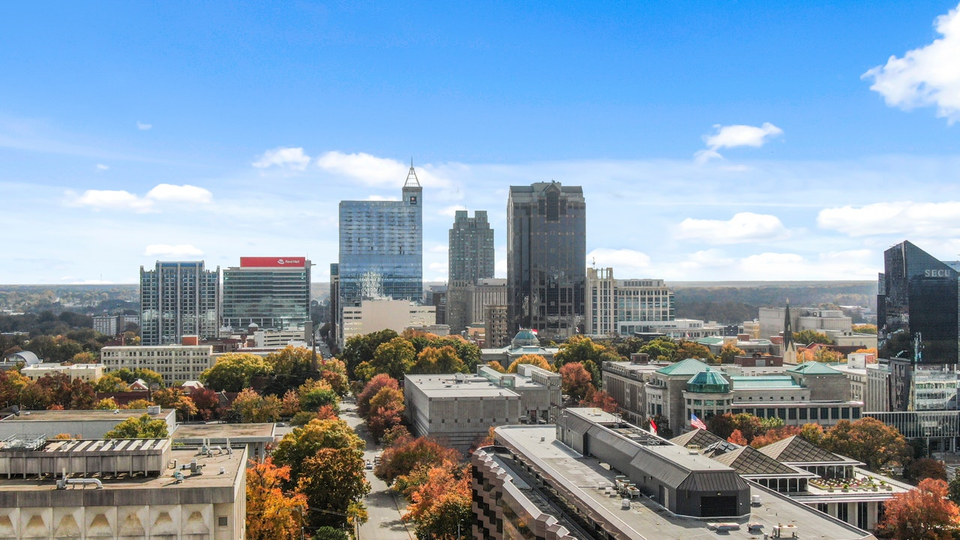 Are you considering a move to beautiful North Carolina from New York? You're in for some exciting changes! North Carolina is known for breathtaking lakes, mountains, forests, marshlands, and beaches.
And the cities aren't too shabby, either! In fact, more people from New York than ever are relocating to Charlotte for the thriving city life but less of a hit to the old wallet. Recent estimates even show that 104 pople are relocating to this metropolitan area daily, with the majority of people coming from–you guessed it–New York City.
What else should you know before moving from New York to North Carolina? Stay tuned! We're going to cover it all in this comprehensive guide, including the top cities to move to if you're serious about relocating. Let's get this thing on the road!
Want to learn more about where people are moving to, and why? Check out our 2022 report on the state of moving.
Should you consider moving from New York to North Carolina?
Absolutely! Moving from New York to North Carolina is a great idea if you want to save money, enjoy many indoor and outdoor activities, and find a great place to work.
The Research Triangle Region in the middle of North Carolina is known for having many jobs in the software industry. In fact, it has some of the quickest-growing businesses from around the globe, including over 7,000 companies total and 700 international companies.
Sure, New York is a magical place to live. However, North Carolina has comparative beauty and amenities that make it a wonderful place to relocate, whether you're moving with a big family or on your own.
Keep reading for more reasons to relocate to New Carolina!
Pros and cons of moving to North Carolina from New York
If you are thinking more and more about moving to North Carolina, here are some things to consider:
Advantages of Living in North Carolina
Enjoy a more affordable cost of living.North Carolina's cost of living is 9% cheaper than the national average. That means that you can save significantly on food, utilities, transportation, and more by relocating there. (In contrast, New York is 68.6%_higher_than the national average, which means that a lot more of your salary will go toward living expenses as long as you live in New York.)
Pay less for housing. It's 16.9% cheaper to buy a house in North Carolina than it is in the U.S. as a whole, with reports showing a median home cost of $242,300. Housing costs in New York are over double the national average (124.3% higher than the national average, to be exact), which, if you haven't bought a house there yet, is probably why your dreams feel far-fetched. The median housing cost in New York is $654,300, which can be a challenge, especially for young people early on in their careers.
Stay near many prestigious colleges. Whether you're relocating as a young, single person or as a family person with kids headed off to college soon, you can't go wrong by living in a state filled with not just one butmultiple top-rated colleges and universities. Some of the best colleges in North Carolina include Duke University, the University of North Carolina at Chapel Hill, North Carolina State University, and the University of North Carolina–Charlotte.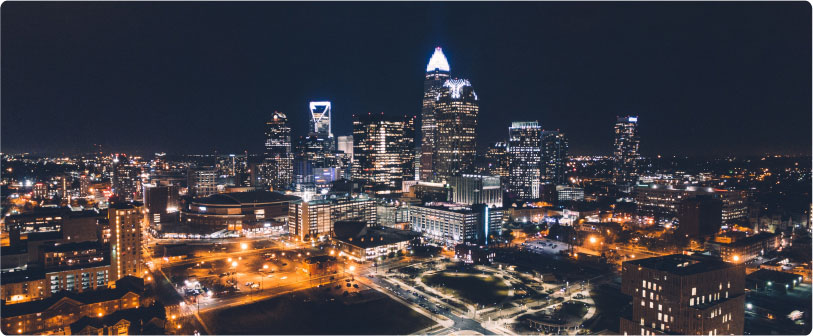 Disadvantages to Living in North Carolina
Have fewer nightlife options.It's no secret that places like the Big Apple are known for their busy city atmosphere and nightlife (bars, restaurants, clubs, shows–you name it!). If you're looking for a fast-paced way of life with lots to do after hours, New York is easily one of the top places to move to, as long as you stay in the city. In fact, it's even been ranked #4 on a list of the "best nightlife cities in the U.S." Now, don't get us wrong. North Carolina still has a great nightlife, especially in cities like Charlotte and Asheville. However, it scores #15 on a list of the U.S.'s fun states, coming behind New York in terms of entertainment, recreation, and nightlife.
You have to plan out a long-distance move.Moving to another state can get pricey and time-consuming. Not only will you have to determine when the best month and time of time is to move but what you're going to do about storage, loading, unloading, and delivery. Fortunately, working with long-distance movers can take a lot of stress off your plate by managing these tasks for you. When you work with Bellhop, all you have to do is pack your belongings in moving boxes and have them ready for the movers come moving day. We can take care of everything else!
Top cities to call home in North Carolina
There are many incredible cities to move to in North Carolina that attract tourists and residents alike every year. Here are some places to look:
Average cost of moving from New York to North Carolina
Moving to North Carolina from the Empire State is a long-distance move that will cost anywhere from $900 to $6,500 in moving fees, depending on what you're moving and the actual distance between point A and B. (Whether you hire movers or drive a truck yourself can also make a difference in the moving costs).
Just don't forget that when it comes to moves of that distance, there can be extra costs you might not plan for. Let's say you're traveling with kids. You may need to stop at a hotel overnight and go out to eat for at least a few meals to ensure everyone is good to go for that long drive.
On the other hand, if you're relocating by yourself, you might be able to get by with fewer stops and possibly drive all the way through if you really want to do so. (Just make sure to pack a cooler and lunch box with plenty to eat and drink!)
Tips for moving to North Carolina from New York
Pack accordingly.Like New York, North Carolina gets all four seasons. That means that if you're moving to this southeastern state, you'll want to pack your long sleeves and pants just as much as your t-shirts and shorts.
Choose a different color for each room when packing.This tip is a huge time-saver. By labeling your moving boxes with a particular color for each room (think: pink for the guest bedroom and blue for the living room), it'll be much easier to unpack at your new house.
Don't forget your bike. North Carolina is the 18th most bicycle-friendly state in the country. It offers 13 bike-friendly communities, 25 bike-friendly companies, and 10 bike-friendly universities.
Choose the best long-distance movers.The commute from NY to NC is over 8 hours. There's a lot that can happen in between there. Finding the right long-distance movers (who can handle your move from beginning to end) is key to ensure everything goes well.
Make your move from New York to North Carolina today
Bellhop is here to help you out. Our movers can help transport your items from Brooklynn, Manhattan, or Queens to Concord, Durham, Raleigh, and beyond. Wherever you're starting and ending, we're here to make your life easier.
Start moving from New York to North Carolina today. Find movers near you.