The Cost of Living in Dallas and the Dallas Job Market
Cost of Living in Dallas
Before we tell you all about living in Dallas, we're going to fill you in on some very important stuff––like the cost of living, the strength of the job market, and the best places to live in the city.
Dallas could be the coolest city in the world, but if you can't swing it financially, there is no point in considering the move. While living in Dallas is more expensive than living in other parts of the United States... it's not San Francisco expensive. If you shop around hard enough, you will find a nice place you can afford.
Given that "cost of living" can often turn into an abstract theoretical discussion with little practical import (for example, the cost of living in Dallas is rated as 101 by BestPlaces, but that's not exactly helpful), we are going to give you examples of how much certain purchases would cost in Dallas.
A tasty sit-down lunch: $20
A meal at a fast-food joint: $8
A dozen eggs: $3.95
Monthly rent for an apartment (expensive): $2,535-$3,731
Monthly rent for an apartment (moderate): $1,465-$1,815
Monthly utilities for one person: $194
Dinner for two: $77.50
Cocktail at a downtown bar/club: $25
Cappuccino: $4.74
As you can see from this short list, everything seems to be pretty reasonable... save for housing (more on this below). As such, the cost of living in Dallas is roughly 1% above the national average. Dallas is a popular city, and like any growing city, housing prices can grow with the population. Now, if you are really considering moving to Dallas, you should know that the average salary is roughly $65,741. Keep this in mind as you apply for jobs and go about your negotiation process. This brings us to our next point: the Dallas job market.
The Dallas Job Market
Many massive corporations have made their headquarters in or near Dallas, Texas. For example, American Airlines, which is headquartered in neighboring Fort Worth, employs thousands of people, from flight attendants to engineers. You might also be familiar with Southwest Airlines, AT&T, JCPenney, Kronos, AECOM, and Fossil: all large companies that have chosen Dallas as their headquarters.
Healthcare is also quite big in the Dallas area, with both Texas Health Resources, Inc. and the Baylor Healthcare System making up a large share of the employment scene.
Not to mention, Dallas is known for being an extremely affordable city for business owners to get their businesses up and running –– ranked second by Forbes Magazine (behind Seattle) for "Best Places for Business and Careers."
Even if you aren't looking to start your own business, the career opportunities in Dallas are growing.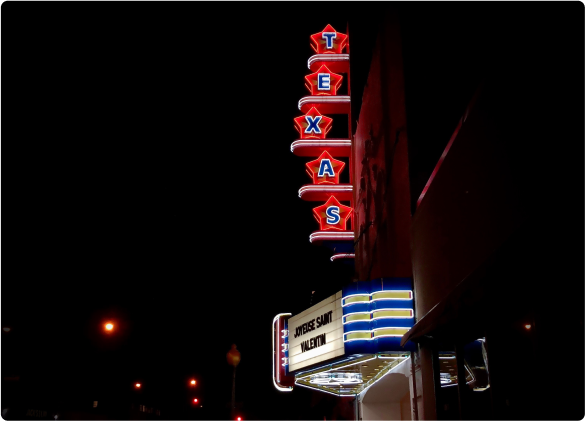 Housing in Dallas
As we mentioned above, it can cost a pretty penny to purchase a home in Dallas, with a median home cost of $384,000. That might sound outrageous to you, depending on where you're moving from. However, housing is actually 12.7% lower than the national average in Dallas and lower than housing costs in Texas as a whole.
You might also find that if you buy a home in Dallas, you can get a good return on your investment. According to Zillow, home value in Dallas has increased by 4.5% in the last year. 12.3% over the last year. The median listing price was last recorded at $429,000 in April 2023.
Reports show that the city is currently recognized as "a seller's market." In other words, plenty of single people, young professionals, and parents are seeking to purchase a home, but there aren't a plethora of options on the market. That means that you might have to give up a few items on your wish list to get a good home in Dallas unless you want to rent until the right home comes up. The cost to rent an apartment in Dallas is $1,577 but can vary depending on where in the city you want to live and how large of a place you need.
So, if you're moving to Texas from another state, there's a good chance you'll be happy with the prices of homes. On the other hand, if you're moving from within Texas, you may not be the happiest since you may pay more for housing than you're used to. All in all, it comes down to where you move to in Dallas.
Some of the most affordable neighborhoods in Dallas include Lake Highlands, Deep Ellum, West End, and Oak Lawn. The nice thing about these areas is that not only are they easier on the budget, but they're also rated highly in terms of safety. Read more about up and coming neighborhoods in Dallas.
Dallas Schools
Want to learn more about schools in Dallas? Good news! We wrote a whole guide on the best schools in Dallas.
The Best Places to Live in Dallas
If you're still reading, it means you might be interested in making the jump to Dallas—we've put together a short list of the best places to live in Dallas, Texas. If you pay the city an exploratory visit, be sure to wander around these neighborhoods—one might just feel like home.
Wondering where's the best place in Dallas to park a family? Read out guide to the best neighborhoods for families in Dallas.
Central Dallas: For the location... and the donuts.
If you want to be where all the action is with access to the newest businesses and restaurants in town, then Central Dallas is where you should call home.
The convenient central location is the major selling point for this neighborhood, with great access to food, nightlife, and shopping. Also, you will be within walking distance of the D-link buses (Dallas' public transportation system). These provide transportation around Central Dallas neighborhoods, free of charge, Monday-Saturday. And, recently, the donut craze has hit downtown Dallas as Urban Donut brings a unique twist: a design-your-own donut bar. Donut lovers, look no further than Central Dallas.
Park Cities: Beautiful, but the price is not right for everyone.
A few miles north of central Dallas lies some of the wealthiest real estate in the DFW region: the Park Cities area. Here the median home value is well over a million dollars a pop. This location is obviously recommended for those with bigger pocketbooks. But, regardless, the Park Cities area is worth checking out just to explore the great shopping at Lover's Lane—home to some of the best shopping, dining, and attractions in all of Texas.
Oak Cliff: for diversity and revitalization.
Oak Cliff is home to a wide variety of populations. The recent addition of public transportation via the Dallas Streetcar by DARTA has increased access to the neighborhood and flexibility to reach downtown.
East Dallas: for the outdoor enthusiast.
East Dallas neighborhoods are close to White Rock Lake, one of the few bodies of water in all of Dallas. Open to the public, the lake area is great for kayaking, paddle boarding, swimming, and picnicking. Lakewood, a district on the west side of White Rock Lake, has a nice mix of home ownership and rentals, offering more affordable costs of living. We definitely recommend this spot if you are an active type that is interested in quick, easy access to the great outdoors.
West Dallas: where the old meets new.
Those who choose to make West Dallas home find the close proximity to Arlington and Fort Worth along Interstate 30 very appealing.
Historically, West Dallas has been a working-class and minority neighborhood. This area west of the Trinity River has seen some transition over the past decade. Google "West Dallas" and you'll find a range of news about the neighborhood and recent. While big-time investments have gone into the revitalization of neighborhoods within the area, many long-time West Dallas residents are concerned about preserving history and affordability within neighborhoods.
Hungry for more? Read more about what we thought were the best neighborhoods in Dallas.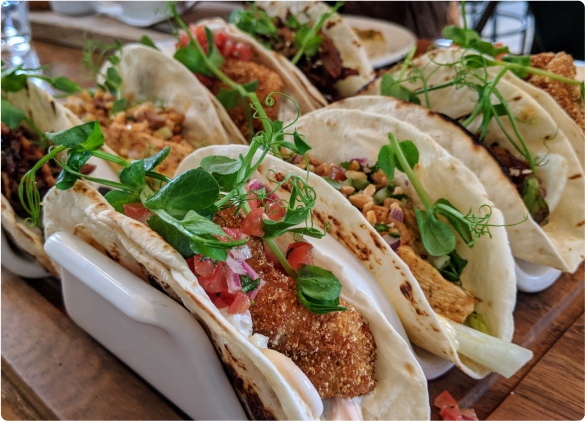 Top Dallas Attractions
Many things make Dallas unique, such as the sheer number of restaurants and places to shop. (We won't even begin to count.) Of course, if you really want to know what makes this beautiful city stick out, it's attractions like these:
This attraction is a must-visit, especially if you have kids. You'll find everything there, from fish to birds. You can even take a tour if you have the time. Trust us: your kids will be so excited that you won't even have to stop for ice cream on the way home. And if you don't have kids and just want to take that special lady or guy in your life out for a nice date, you can't go wrong with a visit to the aquarium.
If you enjoy plants and flowers, you'll go crazy for the Dallas Arboretum and Botanical Garden, which is 66 beautiful acres of–you guessed it–a botanical garden. According to their website, it's one of the world's leading botanical gardens, making it a must-visit whether you are visiting or moving to Dallas, TX.
The Dallas Museum of Art first came to be in 1903, and it is now recognized as one of the top 10 biggest art museums in the U.S. Visit this attraction, and go back in time up to 5,000 years. It's conveniently found in the biggest arts district and is the stomping ground for many concerts, speaking engagements, and other events.
Did you know that the Dallas Zoo is the biggest zoo in the state of Texas? It's also been around for the longest, starting in the year 1888. Come to this attraction, and you can see over 2,000 animals across the 106 acres that make up the zoo. Kids or not, this attraction is one you won't want to miss.
Go a block east from Dealey Plaza, and that's where you'll find the John F. Kennedy Memorial Day. According to the website, the dedication happened on June 24, 1970. Ever since then, it's made its mark in urban Dallas.
Anyone from Dallas will tell you to check out Reunion Tower (aka The Ball). It's been around since the year 1978, with 259 LED lights on the outside visible across the Dallas skyline. (It's been said that you can see the lights from up to 15 miles away!)
This stunning district makes up 20 blocks and 68 acres, all of which you can walk on your own two feet (no buses required!). Whether you're interested in a bar, restaurant, art show, or performing arts event, you'll find it in the famous Dallas Arts District.
Become a member of the Perot Museum of Nature and Science. You won't regret it! It makes for a fun and interesting day with kids of all ages or just for yourself if you're a science buff. There's a little of everything there, from the Rose Hall of Birds, Tom Hunt Energy Hall, and Discovering Life Hall to Moody Family's Children Museum.
We know. We know. A rodeo. But hear us out – this rodeo is well worth the trip. It's only a 15-minute drive from downtown Dallas to the Mesquite Championship Rodeo, which is known around the globe. So, clear your schedule on Saturdays between June through August if you love the rodeo. That's when the fun happens!
Love history? You have to check out the George W. Bush Presidential Library and Museum, "the 13th presidential library." A trip there will help you learn more about Bush's time as POTUS and give you a chance to look at "official records and artifacts from his administration," according to the website.
The Pros of Moving to Dallas
You read that right. Yes, one surprise people find when they start working in Texas is that there are no state income taxes. Don't get too excited, though.to fund state and local projects, property tax and sales tax are often higher in Texas than in other states. So, if you're buying a home in Dallas, be sure to budget for higher-than-average property taxes to avoid sticker shock.
Amazing Food
Dallas, and really the state of Texas as a whole, is home to some incredible food. If you are a foodie, ending up anywhere in Texas would be a move both you and your stomach will appreciate. For the sake of time, we aren't going to list off every restaurant in Dallas, but what we can tell you is that Texas tacos are a must-have. Every neighborhood in Dallas has its own favorite taco joint, and Texans will debate to no end on which is the best.
If you're looking for a place to start your Taco journey, start with La Nueva Fresh & Hot Tortilleria in East Dallas. These tacos won D Magazine's "Best Tacos" in both 2013 and 2016.
The chef at Roots Southern Table was a James Beard Award finalist in 2022, so it's safe to say this place is worth a visit for unique takes on Southern fare.
While there are plenty of places you get BBQ in Dallas, we recommend stopping by the Ferris Wheelers Backyard BBQ for brisket, smoked-sausage corndogs and maybe a ride on the Ferris wheel out back.
Exciting Nightlife
Single and ready to mingle? Just looking for a relaxing place to sit down with a cold one? You're sure to find plenty of things for you in Dallas. The nightlife in the Big D is incredible, with plenty of places to go for live music, dancing, clubbing, drinks, art shows, and more.
We recommend the Granada Theater in East Dallas if you're in the mood to see a band live. Deep Ellum is another one of the coolest parts of the city, known as a go-to place for tasty restaurants, music, and more. Lower Greenville Avenue also offers a lot to Dallas residents, including highly-rated bars and restaurants, which are some of the best places to meet people.
If you're simply ready for a night on the town and want to hit up the best clubs in the area, check out Rokwood Nightclub and Bar, Stars and Spirits,, It'll Do Club, Club Rio Dallas, , The Nines, and Club Los Rieles. You'll find delicious cocktails, food, dancing, music, and great entertainment that will leave you thinking you just had the best night of your life.
The Professional Sports
The Dallas Cowboys are fondly known by many as "America's Team." The five-time super bowl champions play at AT&T Stadium, located in Arlington, just west of Dallas. While the Cowboys dominated the NFL in the 1990s, the nickname actually originates from a 1978 highlight video for the team, in which the narrator John Facenda called the Cowboys "America's Team." and the name stuck.
Besides the Dallas Cowboys, we can't forget about the Dallas Mavericks—Dallas' NBA team. While the Dallas 'Mavs' haven't won a championship since 2011, they are regularly one of the more competitive teams in the NBA. Between them and the Cowboys, Dallas is a great city for sports lovers.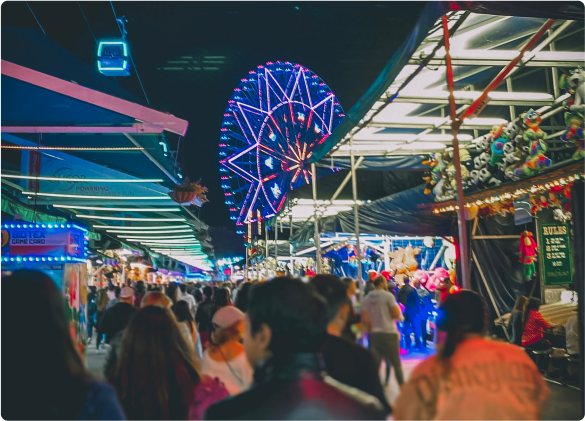 The Cons of Moving to Dallas
Crazy Traffic
Ask any Dallas resident what first comes to mind when they think of the cons of living in Dallas, and they will likely mention the traffic. Although Dallas has a number of freeways to get you from point A to point B, traffic is still rough. The city is very spread out and part of the larger Dallas-Fort Worth Metroplex, and, as a result, DFW residents have longer commutes compared to the national average. If you're short on patience, be sure to look into residential locations close to your workplace or stock up on podcasts for the commute.
The Metroplex Phenomenon
Not only is Dallas a very large city by area, but it's also part of the "DFW Metroplex," as native Texans call it. Dallas, Arlington, Fort Worth, and surrounding suburbs occupy a large area of land compared to other cities. You're not going to find a ton of green space or countryside for exploring in the Dallas metro area proper.
Housing Costs
We touched a bit on this under our cost of living and housing sections, but housing costs can be up there in Dallas if you're from a smaller city and aren't used to paying hundreds of thousands of dollars for a home. While it isn't so expensive that it is unaffordable, for some people, it may be a deal-breaker. With that said, there are certainly plenty of options if you are willing to shop around before you rent or buy. Just keep your eyes out for a good home or apartment in your target neighborhood. Something will come up soon!
Thinking of a move to Dallas?
Here at Bellhop, we are constantly moving people. This means we have seen plenty of high-caliber cities. If we're going, to be honest, we like what we see when it comes to living in Dallas.
Also, if you're interested in Texas, but not sure if Dallas is right for you, check out our guide on moving to Texas.
With that said, it all depends on what you want out of a city. If you're willing to pay a little extra rent for a big city feel with great food, diverse culture, and plenty to do... then moving to Dallas might be right for you. If you decide to take the plunge and move, don't hesitate to reach out to your friends at Bellhop.
We coordinate local Dallas moves and offer long-distance moving services in Dallas, and we would love to help. We can even handle last-minute Dallas moves.
Other Dallas Guides